Board of Directors
Main Content
Meet the Board of Directors
Executive Committee
Members At-Large
Ex-Officio Directors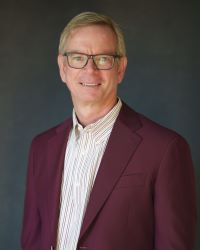 Michael Blumhorst
President. Class of '84, '85. Senior Analytical Chemist, Archer Daniels Midland Co., Forsyth, IL
Mike Blumhorst received his B.S. and M.S. degrees in Plant & Soil Science from SIU and went on to complete his Ph.D. in Agronomy at North Carolina State University. Mike has served as Senior Analytical Chemist at ADM Research in Decatur, IL since 2001 specializing in the area of liquid chromatography—mass spectrometry (LC-MS). Mike is a member of the American Chemical Society and American Society of Mass Spectrometry and has served as President of the Central Illinois Chapter of the SIU Alumni Association. Mike attended Okawville High School and was a four-year letterman on the SIU baseball team from 1981 to 1984. Mike and his wife, Pam (Health Care Management '89), have two daughters. Their oldest daughter, Lauren, also graduated from SIU and played volleyball for the Salukis. His wife Pam is an SIU graduate, Class of '89.
---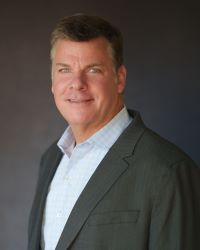 Scott Moller
President-Elect. Class of '85, '19. Chicago, IL
Scott founded Marketing Werks, Inc. in 1987 with his sister, Julie Guida '79. The University laid a solid foundation for them, as each served stints in the position of Promotions Director for the SIU Arena. Prior to selling the $100 million independent experiential marketing agency in 2014, the firm employed a staff of more than 200 in its Chicago headquarters and Los Angeles and New York offices, plus more than 3,000 proven brand ambassadors throughout the United States. Clients included such valued brands as Verizon, PlayStation, Walgreens, Hershey, LEGO, Bridgestone, and United Health Care. Currently, Scott is principal at AKA Partners, a marketing communications firm in Chicago.
---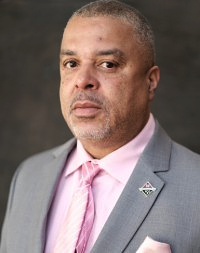 Gary Heflin
Vice President. Class of '89. New Business Development Manager, GHE Enterprises, Chicago, IL
Gary Heflin, the business development manager for GHE Enterprises, has been actively involved with his alma mater since graduating. Heflin, who coordinated the SIU Black Affairs Council while a student at SIU, has been one of the leaders in the SIU Black Alumni Group (BAG), and served as the organization's treasurer from 2009 to 2011. Professionally he has experience in sales and managerial duties with companies such as Coca-Cola USA, Quaker Oats, Barton Beers, Gallo Wine, and Sara Lee.
---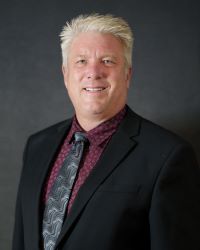 Wayne D. Sirles
Vice President & Director At-Large. Class of '89. Vice President, Rendleman Orchards, Alto Pass, IL
Wayne Sirles, Vice President and part-owner of Rendleman Orchards, Inc. is a fifth-generation commercial specialty crops grower on his family's centennial farm in Alto Pass, Ill. He graduated Magna cum Laude from the SIU College of Agriculture, was the 1989 Lincoln Academy of Illinois SIU Student Laureate recipient, and the third generation to attend SIU. Sirles has been actively involved in his industry through positions held with Illinois Farm Bureau, Illinois State Horticulture Society, Illinois Specialty Crops Association, among others. He currently serves on the Agriculture Advisory Boards for both U.S. Senator Mark Kirk and U.S. Congressman Mike Bost. He speaks at state and Midwest conferences, and supports continued research by the SIU College of Agriculture on his farm. He and his wife, Michelle '89, have raised two daughters, now the sixth generation on Rendleman Orchards.
---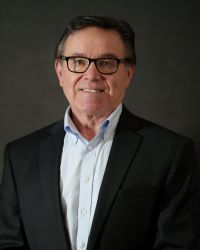 Greg Wright
Treasurer. Class of '84, '98

Greg is the Treasurer for the SIU Alumni Association's National Board. He was employed for over 26 years at Southern Illinois Healthcare, the last role being Corporate Director of Finance.  He has served in volunteer leadership roles in various organizations, including President of the Southern Illinois Chapter of Healthcare Financial Management Association (HFMA) and in financial management offices associated with the Knights of Columbus for several years. He is certified as a Fellow of HFMA. Greg and his wife, Anna, are life members of the SIU Alumni Association and they currently reside in Marion. They have a son, a 2019 graduate in Forestry from SIU, a daughter, and two grandchildren.
---

Andrea Nickrent
Secretary. Class of '00. Development Operations Director, Missouri Botanical Garden, St. Louis, MO
Andrea Nickrent is the Director of Development Operations at the Missouri Botanical Garden. Her team is responsible for the acquisition, retention, cultivation, and stewardship of the Garden's 47,000 member households as well as the annual fund. Andrea earned a BFA in Visual Communications from SIU and a master's degree in Integrated Marketing Communications from Eastern Michigan University. She played golf at SIU from 1996–2000 and was part of two MVC championship teams. Andrea resides in St. Louis with her husband.
---

Elizabeth Walker-Smith
Director At-Large. Class of '81. Walker-Smith Consultants, Oak Park, IL
Elizabeth (Liz) Walker Smith is employed by MarketStar as a Channel Partner Manager supporting Avaya Mid-Market Partners in Customer and Team Engagement Solutions in the telephony environment. She is also the Owner of Walker Smith Consultants, LLC. Liz specializes in transformational leadership solutions which is the bridge between training and results. Walker Smith Consultants offers a comprehensive range of learning and development capabilities to clients, delivering improved business performance. Prior to Walker Smith Consultants, Liz enjoyed a successful career with Xerox Corporation where she specialized in sales, learning and development and program management. The Rockford Illinois native graduated from SIUC in 1981 with a degree in Speech Communications. She focuses on community service in the areas of educational and economic development, physical and mental health as well as political and international awareness and involvement. She is a lifetime member of the SIU Alumni Association and a past president of the Black Alumni Group. As BAG president she was able to lead efforts to raise funds and formally establish a scholarship committee to distribute scholarships and book awards to SIU students. Liz is married and has three daughters. She resides in Oak Park Illinois.
---
Pat Hewson
Legal Counsel, Attorney at Law, Gilbert, Huffman, Prosser, Hewson & Barke, LTD., Carbondale, IL