Previous Recipients
Main Content
Previous Distinguished Alumni Award Recipients
The SIU Alumni Association congratulates all our past Distinguished Alumni Award recipients. Learn more about this selection of elite alumni.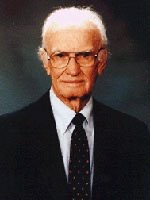 Arthur E. "Gene" Abney
Arthur E. "Gene" Abney represents over 60 years of outstanding service to his alma mater, the State of Illinois, and the aviation industry. He is the former Director of Aeronautics for the State of Illinois and Director of Public Affairs (Central U.S.) for American Airlines. As a student at Southern, he was the founding commander of the "Flying Egyptians," a group of 35 students, including Abney, who learned to fly under SIU's Civilian Pilot Training Program at the Marion airport. The group entered the Navy flight program as a unit in June 1942. After interrupting his education to serve as a naval patrol pilot during World War II, Abney returned to complete his degree at Southern. He also earned a law degree from the Lincoln College of Law in Springfield. Soon thereafter, he joined the Department of Aeronautics as a pilot and safety inspector. In short order, Abney was promoted to Assistant Director of Aeronautics (by Governor Stevenson) and then to Director (by Governor Stratton.) He served as director from 1954 to 1961, before joining American Airlines, where he worked from 1961 to 1982. His distinguished aviation career culminated in being selected for the Illinois Aviation Hall of Fame in 1990. His outstanding support of the SIU aviation program began in 1980 when he was appointed to the Aviation Management Advisory Committee and was hired as a part-time Visiting Assistant Professor to teach Legal Aspects of Aviation Management. Abney taught at SIU from 1980 to 1988, and has continued to provide outstanding service on the Advisory Committee. He is also a member of the SIU Alumni Association.
---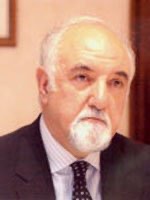 H.E. Hedayat Amin-Arsala
BA'68, MA'69, Economics
His Excellency Hedayat Amin-Arsala was President of the General Assembly and later Secretary General of the SIU Model United Nations as an undergraduate.  Today, he is deeply committed to his native country, serving as Senior Minister to the Islamic Republic of Afghanistan, with the majority of the cabinet ministers reporting to him.  Amin-Arsala, devoted to serving his home country since 1987, initially joined the Afghan Interim Government as the Minister of Finance in the early 1990s.  After serving a stint as Vice Chairman and Minister of Finance in 2001, Amin-Arsala was appointed Vice President of Afghanistan in 2002. He served in this capacity over two years during the creation of this new government. Senior Minister Amin-Arsala formerly worked in the World Bank in various economic and senior operational positions between 1969 and 1987.  Senior Minister Amin-Arsala, and his wife, Betsy, also an SIU graduate, are life members of the SIU Alumni Association.
---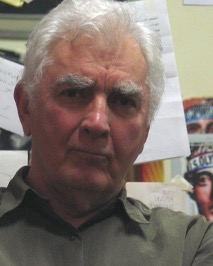 Cleto Primo Angeli
Primo Angeli was born in the small town of West Frankfort, Ill. to Italian immigrant parents, Anacleto and Candida Angeli. He and his brother, Dino, called their father "the music man," as one of his many business enterprises was restoring and selling Wurlitzer jukeboxes. His father advised against a career in the arts telling him, "In 1913 on the boat coming to America an artist painted a portrait of me. I paid him ten cents - and he was happy! Son, don't do this!" Angeli, however, enrolled in Southern Illinois University as a fine arts major. After two breaks from school - one working at home and another serving in the U.S. Army - he returned to SIU in 1956, again majoring in art and ultimately completing a master's degree.
Mentored in the vibrant arts community of SIU by Bauhaus masters, Harold Cohen and Buckminster Fuller, Angeli gained a command of printing, typography and communication in art. He set his sight on San Francisco as his "blank" canvas to start his own work. He set up shop with Dick Cole in Palo Alto, Calif. to get his bearings, but soon returned to San Francisco and absorbed the 1960's wave of high literature, poetry and politics. Here, Angeli developed one of the most successful branding, corporate identity and packaging firms in the country. In the three decades that followed, Angeli built an international reputation in the field of graphic design, specializing in design for marketing and communication but taking on numerous other kinds of projects. His firm was involved in branding, corporate identity, packaging, naming, and new media services. Work with local firms such as Boudin Bakery, Molinari & Sons, Banana Republic, Robert Mondavi Winery, and the Oakland Athletics was paired with national and international clients Ben & Jerry's, Coca-Cola, DHL, Guinness, General Mills, AT & T, Hyatt Hotels, and General Foods. Local officials sought out Angeli to develop celebratory posters for events, such as the 50th Anniversary of the United Nations, the 50th Anniversary of the Golden Gate Bridge, and the Silver Anniversary of Grace Cathedral. Sports commissions soon arrived. In 1991 Angeli's design for a commemorative postage stamp was selected and issued by the U.S. Postal Service. For the 1996 Olympics, he contributed the environmental graphics, as well as the official poster for the games.
In early 2012 Angeli's poster entry, "London Calling," was among the finalists in the design competition to represent the United States in the London Olympic Games. Since 2012 Angeli has been associated with major San Francisco designer Ryan Herras. He lives in California with his wife, Deanie.
Three additional alumni will also be honored as distinguished alumni: Dr. Marsha Ryan '87 JD (Humanitarian Effort), Robert "Bob" Steele '62. M.S. '63 (Career Achievement), and Viktor Gruev '97 (Young Alumni).
A public ceremony and reception will take place at 3:30 p.m. on Friday, April 29 on the Carbondale campus at the John C. Guyon Auditorium in Morris Library.
Michelle Suarez '85, M.S. Ed. '04, executive director of the SIU Alumni Association, said that current SIU students will have the opportunity to engage with the awardees as they demonstrate to our students the value of an SIU education as a platform for successful careers.
"On behalf of our Board of Directors, we are delighted to welcome these honorees to campus," said Suarez. "They are shining examples of what SIU has to offer the world and represent the significant accomplishments of SIU graduates across many fields."
The SIU Distinguished Alumni Awards, which began in 1998, recognize SIU Carbondale alumni who have achieved success and recognition in the fields of career achievement, cultural impact, and humanitarian efforts in addition to recognizing an accomplished young alumni. Individuals were selected for the honor they bring to the University through outstanding accomplishments within the award category. In addition, the awards demonstrate to our students the value of an SIU education, and how it serves as a platform for successful careers.
---
LTG Thomas Baker USAF (RET.)
BS '57, Business Administration
Baker, of Williamsburg, Virginia was born in the small rural river town of Golconda, Ill., in 1935. He was the first of his family to attend college, and graduated from Southern Illinois University in 1957 with a bachelor of science in Business Administration, later earning an M.B.A. from Arizona State University ('68). He was also a graduate of the Royal Air Force Staff College ('70) and the National War College ('75).

Following graduation from SIU, General Baker was commissioned as a 2nd Lieutenant in the United States Air Force, and upon the completion of undergraduate pilot training began a career as a fighter pilot. He had a series of assignments in Europe, the Middle East, and Asia, including a combat tour in Vietnam in 1966. Upon promotion to general officer in 1982, General Baker began a series of assignments to key command and staff positions across the Air Force culminating in his final assignment in 1993 as Commander 12th Air Force.

In his more than 35 years of service, General Baker accumulated more than 5,000 flying hours in a variety of tactical aircraft. His military decorations include the Distinguished Service Medal, the Legion of Merit, the Bronze Star, the Meritorious Service Medal, and an Air Medal with one oak leaf cluster. Upon his return to civilian life, he was chosen as the first director of the new Texas State Jail System. In this capacity he directed the incarceration and rehabilitation efforts in 26 facilities across Texas with an inmate population of 30,000.

He is married to the former Beverly Rudy of LaCenter, Ky. They have two children and four grandchildren, and currently reside in retirement in Williamsburg, Va., where he is involved in a variety of community activities. They are lifetime members of the SIU Alumni Association.
---
Donald L. Beggs
BSEd '63, Mathematics, MSEd '64, Educational Psychology
Growing up in nearby Harrisburg, Donald Beggs always knew he wanted to attend SIU. His connections to the University run as far back as his grandmother, who attended Southern in the late 1880s, and his mother, who was the first in his family to complete a degree here. Don and his wife, Shirley, both earned two SIU degrees. Their two children, Brent and Pamela, also hold SIU degrees, as does Brent's wife, Jeri. Don Beggs, who served as Southern's Chancellor from 1996 to 1998, began his 40-year association with SIU in 1959 when he arrived on campus as a freshman mathematics education major. After completing his course work at Southern, Beggs received his doctorate at the University of Iowa in 1966. He returned to Southern as an assistant professor in the College of Education, and was subsequently promoted to professor before serving as the college's Dean from 1981 to 1996. After his term as Southern's Chancellor, Beggs retired from SIU and became the 12th President of Wichita State University in January 1999. He and his wife, Shirley, a retired teacher, are lifetime members of the SIU Alumni Association.
---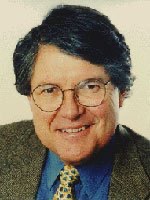 Jim R. Bittermann
BS '70, Journalism
As a student at Southern, he worked at WSIU radio station on campus. Today, Jim Bittermann is a CNN senior news correspondent. In recent years, from CNN's Paris Bureau, he has covered intriguing stories including Millennium celebrations, the death of Princess Diana, Pope John Paul II's trips to Cuba, Mexico, Poland, India, and the Holy Land, the leadership turmoil in Russia, the political crisis in the Congo, western military actions against Iraq and Yugoslavia, and the World Cup. During 25 years of reporting back to the United States from abroad, Bittermann has served as foreign correspondent for NBC (1980 to 1990) in Rome and Paris, as well as Paris Bureau Chief for ABC (1990 to 1996), before joining CNN in 1996. He co-founded, along with his wife Pat Thompson, The Paris Bureau, SARL, a French television production company. Bittermann also teaches broadcast journalism in the International Communications department at the American University of Paris. As a European Correspondent for NBC News, he won a national Emmy Award in 1988 for his coverage of the locust plague and famine in Sudan. Bittermann exhibits strong support of SIU. When the University's British Studies communications students visit Paris, he hosts a reception at his home and provides a tour of the city. In 1980, he was named SIU's Journalism Alumnus of the Year. He is a lifetime member of the SIU Alumni Association.
---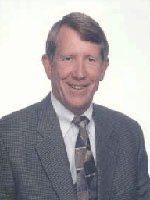 Richard W. Blaudow
BA '70, Engineering Technology
Richard Blaudow is co-founder and president of Advanced Technology Services (ATS) which was started in 1985. ATS has grown to $70 million in revenue and employs 815 people across the U.S.A.. ATS offers services designed to improve the productivity, performance, and reliability of its clients.
---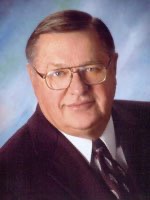 Richard H. "Dick" Blythe
BS '56, Pre-Business
After graduating from Southern, Richard Blythe joined his parents in a small family-owned sporting goods store in northwest Indiana.  Upon becoming corporate president in 1960, Dick turned the business into one of the largest independent sporting goods stores in Indiana, and the corporation now has three locations in the state.  Dick's three sons have now assumed responsibilities for the daily activities of the business.  Dick has been chairman of the Indiana Grand Kankakee Marsh Restoration Project since its inception in 1992, and the project's acquisition and restoration of 14,000 acres of wildlife habitat has earned him the national co-winner of the National Wetland Conservation Award in the private sector.  He also received from the Governor of Indiana the prestigious Sagamore of the Wabash award, the highest honor awarded to an Indiana citizen.  In December 1995, he was inducted into the Hammond Indiana Sports Hall of Fame for his high school and SIU athletic participation. Dick, and his wife, Iola, have three sons, a daughter, two daughters-in-law, and 10 grandchildren.  In June 2005 they celebrated 50 years of marriage.  Dick is a life member of the SIU Alumni Association.
---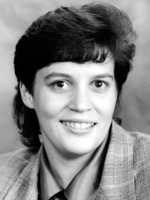 Beth Boggs
JD '91, Law
Boggs, of St. Louis, Mo., is the managing and founding partner of Boggs, Avellino, Lach and Boggs, L.L.C. She received her Juris Doctor, magna cum laude, from Southern Illinois University School of Law in 1991, where she was a member of the Law Journal staff. She received a bachelor of arts from Governors State University in University Park, Illinois. She is a member of Phi Kappa Phi honor society.

Boggs is admitted to practice law in the state and federal courts of Missouri and Illinois. She served for many years as an Adjunct Professor at Webster University teaching in the area of healthcare law. She is a frequent speaker and author on insurance and legal/medical topics. She has published extensively, including in the SIU Law Journal, the Illinois Bar Journal, The Journal of the Missouri Bar, and the American Bar Association Magazine: Coverage. She also speaks in the area of cultural diversity for local employers. She has published chapters for two Missouri continuing Legal Education Desk Books: Rights and Remedies, and Litigation Settlements.

Her Professional affiliations include the Missouri Organization of Defense Lawyers, the American Bar Association, the Missouri Bar, the Illinois State Bar Association, the Bar Association of Metropolitan St. Louis, the Lawyers Association of St. Louis, the Women Lawyers Association, the St. Clair County Bar Association, The National Association of Insurance Women, Risk and Insurance Management Society, and Defense Research Institute. She is also the founder of Step It Up. Step It Up is a charitable organization in the St. Louis area devoted to providing free shoes and socks to under privileged children. Step It Up has partnered with Head Start in the St. Louis area and through this partnership visits centers each month to provide distributions of free shoes and socks to various needy children. Boggs serves as President of the organization.

Boggs also runs an organization, www.shearyourownsheep.org , dedicated to promoting the purchase of American made goods by American companies. As part of that goal, the organization encourages American retailers to set aside portions of their stores designated solely for goods made in America. She met her husband, Darin ('90), during law school. The couple competed in various competitions at the Student Recreation Center, including mixed doubles ping pong. They have endowed a scholarship to the School of Law for the winner of the annual Boggs, Avellino, Lach & Boggs Law School Ping Pong Tournament.

They are lifetime members of the SIU Alumni Association.
---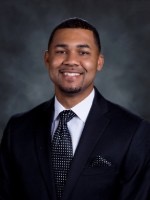 Daniel Booth
B.S. '06, M.S.ED. '10 Health Education, Education Administration
Daniel L. Booth, a native of Peoria, Illinois, is in his seventh year as principal at Carbondale Community High School. Prior to becoming the building leader at CCHS, Mr. Booth served as assistant principal, dean of students, health/driver education teacher, and assistant boys' basketball and track coach.
Under Mr. Booth's leadership, CCHS was recognized in 2013 as one of a handful of schools across the state as a "Democracy School" by the Illinois Civic Mission Coalition. Schools so recognized must be able to provide many opportunities for students to participate in the democratic process through a range of classes and clubs. In recent years, the entire school read "A Long Walk to Water," with students raising more than $4,000 to build wells in Africa. During Mr. Booth's tenure as principal, CCHS has also been recognized as one of America's Best High Schools by U.S. News and World Report and Newsweek. Many principals find it easy to get behind their successful sports teams. Mr. Booth has further distinguished himself by unqualified support for the school's stellar fine arts program and its award-winning speech team and marching band. In January 2018, Mr. Booth was named superintendent of Carbondale Elementary School District 95. His appointment began July 1, 2018.
An active member and true advocate for the Carbondale community, Mr. Booth serves on the Board of Directors for the Carbondale Chamber of Commerce and Rotary Club of Carbondale-Breakfast, the SIU Advisory Board for Teacher Education, and is an active member of the Illinois Principals Association, where he serves as State Legislative Chair. Mr. Booth and his wife, Ashley have two children, Jaxon and Delaney.
---
David Lloyd Briscoe
Ph.D. '93, Sociology
Professor David Lloyd Briscoe, Ph.D. has distinguished himself in higher education for nearly twenty years. He is a tenured Full Professor of Sociology and Distinguished Teaching Fellow in the Department of Sociology and Anthropology at the University of Arkansas at Little Rock. He holds the distinction of being the first African American male to be promoted through the ranks to full professor in the history of the university, and the first African American president of the university's chapter of Phi Kappa Phi.He is an alumnus of Princeton Theological Seminary Institute of Youth Ministry, Harvard Divinity School Summer Leadership Institute, Harvard's John F. Kennedy School of Government Executive Education Program, and the Oxford Roundtable, Oxford University.Professor Briscoe has been recognized nationally and internationally for guiding and mentoring youth for more than forty four years through such organizations as the Boy Scouts of America. Long an Eagle Scout, the National Council, Boy Scouts of America presented him the Distinguished Eagle Scout Award and the Silver Buffalo Award, a national honor he shares with 14 American presidents.In 2003 the SIU College of Liberal Arts recognized him as a Distinguished Alumnus and in 2008 he received the SIU Distinguished Service Award. Professor Briscoe is a lifetime member of the SIU Alumni Association.
---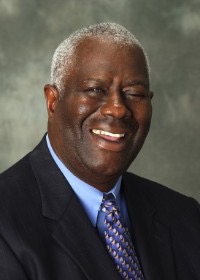 Seymour L. Bryson
'59, M.S. '61, Ph.D. '72
 College of Liberal Arts / College of Education and Human Services
Dr. Bryson is a long-time employee and supporter of SIU and community. He has received many awards including SIU BOT Diversity Excellence Award Winner, Lindell Sturgis Award for Professional Achievement, Senator Emil Jones' Mentoring Award, Access Award presented by Introspect, Illinois Committee on Black Concerns in Higher Education Distinguished Service Award, African Student Council Friend of Africa Award, Illinois College Attendance Association Trail Blazer Award, United Asian American Council Appreciation Award, Society of Hispanic Professional Engineers Appreciation Award, Blacks Interested in Business Excellence Award, Black Affairs Council Roby Given Award, SIU School of Social Work Alumni Achievement Award, Delta Sigma Theta Sorority Faculty Achievement, Black Graduate Students Faculty Achievement, Illinois Committee on Black Concerns in Higher Education Distinguished Service Award and Who's Who Among Black Americans.
He has served on a variety of campus and community committees and organizations including Intercollegiate Athletics Advisory Committee, Council of Dean's Representative to SIUC Honors Program, chairperson of the President's Task Force on Status of Black Students Faculty and Staff, Outstanding Scholar Award Selection Committee, chairperson of the Southern Illinois University Intercollegiate Athletic Hall of Fame Committee, Graduate Deans' Fellowship Committee, Southern Illinois University Carbondale Commission on Intercollegiate Athletics, College of Human Resources Affirmative Action Committee, Faculty Status and Welfare Committee, vice president of Student Affairs Advisory Committee, SIU Judicial Review Board, Faculty Senate and the President's Academic Excellence Committee.
Bryson has been instrumental in promoting educational summer and year-round programs to enhance the academic opportunities for underrepresented and low-income students to encourage them to pursue and utilize their full potentials for career enhancement. He spearheaded many programs including Upward Bound, Career Prep, Future Scholars, Head Start and the Center for Academic Success. He provided academic support through tutoring and mentoring services for students.
He has been inducted into the Quincy Senior High School Athletic Hall of Fame, Illinois Basketball Coaches Association Hall of Fame and SIU Intercollegiate Athletic Hall of Fame.
---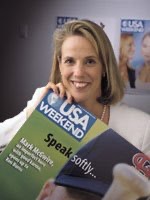 Marcia L. Bullard
BA '74, Journalism
Bullard, SIU's 1987 Journalism Alumnus of the Year, is presently President and CEO of USA Weekend, a Sunday newspaper insert and the third largest magazine in the United States. In 1982, Bullard was part of the launch staff of USA Today, where she served as Deputy Managing Editor of the publication's Life section. Bullard is a member of the Mass Communication and Media Arts Advisory Board and has served as co-chair of the Communications Courtyard fund raising campaign that helps create new scholarships and funds purchases of state-of-the-art equipment for the school. She is a member of the American Society of Newspaper Editors and serves on the board of Associated Press Managing Editors.
---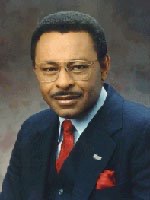 Roland W. Burris
BA '59, Political Science
Roland W. Burris was Attorney General for the State of Illinois from 1991-1995. He is currently Managing Partner in the Chicago-based law firm of Jones, Ware, & Grenard, one of the largest minority law firms in the country. Burris began his government career in 1973 as Director of the Department of General Services. In 1978, with his election to the first of three terms as State Comptroller, he was the first African-American to be elected to state office in the history of Illinois. He was an Alumni Achievement Award winner in 1979 and is a life member of the SIU Alumni Association.
---
Chris Bury
BA '75, Political Science
A combination of luck and talent landed Chris Bury his job with ABC. He was discovered by the network in 1982, where he was spotted on the resume tape of a producer who was applying for a job with the network. ABC producers were impressed with the tapes of Bury's stories, so they contacted him for an interview. A shocked Bury was snatched up by ABC News and sent to its Chicago bureau where he was responsible for covering 22 states. For 10 years as a general assignment reporter, he covered anything from floods in the Midwest to Operation Desert Shield in Saudi Arabia. He is currently a news correspondent and substitute anchor for Ted Koppel on the late night news show "Nightline", in Washington, D.C. Bury has won three Emmys for his coverage of the Unabomber, the school shooting in Littleton, Colo., and the bombing of the Federal Building in Oklahoma City, Okla. During the 1992 presidential election, he traveled full-time with Bill Clinton covering stories for ABC's World News tonight. From March to November, Bury made it home only seven Saturdays, which helped earn him the spot on "Nightline." He received the Edward R. Murrow Award from the Radio-Television News Directors Association for continuing coverage of the Whitewater story.
---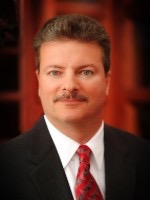 Nick P. Calamos
BA '83 Economics
Calamos has endowed scholarship programs at Southern Illinois University and Northern Illinois University.
Calamos has created opportunities for the SIU College of Business student investment group and has offered internships and externships for SIU students.
In 2007, the Calamos' established an endowment to fund the Nick P. and Kimberly K. Calamos College of Liberal Arts Endowed Scholarship to honor full-time undergraduate juniors and seniors.
---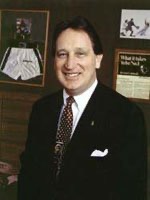 Larry A. Calufetti
BS '76, Physical Education
As a catcher on the Saluki baseball team from 1970 to 1973, Larry "Moose" Calufetti was known for his determination and persistence. The Harrisburg, IL, native became a solid fixture in legendary coach Richard "Itchy" Jones lineup, helping the Salukis win 141 games in four seasons, highlighted by a second-place finish in the 1971 College World Series. Calufetti received all tournament team honors, leading all hitters with a .533 batting average. Today, Calufetti's drive to succeed continues to benefit him. Following a stint as a player and coach in the New York Mets organization, he moved to Fort Lauderdale, Fla., where he began laying the foundation for his own contract cleaning business. As President CEO, this SIU alumnus has watched a business that he built from scratch Sunshine Cleaning Systems, Inc. SCSI prosper to become one of the largest contract cleaning businesses in the State of Florida. His customer list includes international airports, arenas, stadiums, convention centers, hospitals and schools. For several years, Calufetti was a leader in coordinating and hosting numerous SIU Alumni Association functions in south Florida. He is a proud life member of the SIU Alumni Association.
---
Clarence C. Copping
AAS '77 Aviation Maintenance Technology, BS '77 Advanced Technical Careers
Clarence C. Copping, a proud and successful Saluki and pilot, began his career in aviation early as an assistant chief flight instructor and later as a charter pilot for SIU. Today, Copping is a senior captain at United Airlines who still has strong ties to the University. Shortly after earning his degree from Southern, Copping was hired by United Airlines in 1978. Copping's initial assignment was as a flight engineer until 1985 when he was promoted to copilot, making him the youngest first officer on the line at that time. Five years later, Copping was promoted to captain where he was in command of various Boeing and Airbus aircraft. Copping has also held the position of a line check airman where he trained and checked other line pilots in world-wide operations and is also qualified as a FAA new captain examiner. Copping's professional experience has led to a continuing association with NASA as a test subject for studies including NextGen airspace operations and Orion project control and display evaluations. He was also selected for a year-long study of crew training and performance evaluations during the development of the Boeing 787. In order to honor the people who helped him get to where he is today, the Joseph Messina II Aviation Explorers Scholarship was founded by Copping and other close friends. This scholarship assists fellow aviators who have dreams similar to Copping's and gives them the financial support to continue with their education in aviation. In 1999, Copping was a recipient of the College of Applied Sciences and Arts Distinguished Alumni Award, and currently serves on the College's Board of Counselors and the Aviation Flight Advisory Committee. Copping helps organize the Annual United-SIU Career Day where high school students who are passionate about aviation are flown to Carbondale.
---
Ted R. Cunningham
BA '68, Management
A former Saluki football player, Ted Cunningham initially joined the Chrysler Corporation as an administrative trainee in its Chicago office one week after graduating from Southern in 1968. He is currently an Executive Vice President of Chrysler Corporation and CEO and President of Chrysler Mexico, a six-billion dollar business which is the third largest in Mexico. He previously served as the Executive Vice President of Sales and Marketing, directing Chrysler's U.S. and Canadian sales, fleet, marketing, and service and parts organizations. Cunningham has served on the College of Business and Administration's Advisory Board. In 1994, he received the SIU Alumni Association Alumni Achievement Award and was the graduation speaker for COBA.
---
Glen A. Daum
BME'62, Music, MM'64, Music
Music is a way of life for Glen Daum.  The Centralia, Ill., native worked his way through SIU by leading his own orchestra and performing as a pianist in others.  He was the music director and arranger of the Revue In Blue variety shows and the chief arranger for the SIU Marching Salukis.  Since 1978, Daum has been a composer, arranger, and producer in New York and has written music for commercials, television, films, and recordings. His arrangements have been played by ensembles ranging from the Count Basie Orchestra to the Boston Pops Orchestra.  His television credits include news programs (ABC World News Tonight, CNN Headline News, and Face the Nation), daytime dramas (All My Children and General Hospital), and Turner Classic Movies.  He also specializes in film and animation assignments, having won two Emmy Awards for his work on Sesame Street, an acclaimed children's program.  Daum's son and daughter both live in Los Angeles.  He is a member of the SIU Alumni Association.
---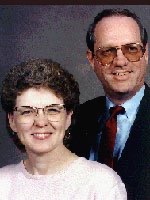 Larry R. De Jarnett and Mary Cotton De Jarnett
BS '62, Management, BS '62 Education, Elementary, MS '63, Business Administration
Larry and Mary DeJarnett met as new students at Freshman Orientation and were married four years later following their graduation from SIU. Larry DeJarnett, who began his professional career as a faculty member at SIU, moved on to careers in business and management consulting. He is Managing Director of The LAMAR Group, which provides independent advisory services for organizations, senior executives, and Boards of Directors in transition. Mary DeJarnett, an educational philanthropist, has devoted her life to helping children. After a career in education, she now works in resource development for the Assistance League of San Pedro-South Bay, an organization that provides family services to the working poor in the harbor area of Los Angeles County. She is Director and Treasurer of The LAMAR Group, which she co-founded with her husband. The DeJarnetts are charter members of the Chancellor's Council at SIU and founding members of the Henry J. Rehn Society. Larry DeJarnett is a member and past chair of the College of Business and Administration External Advisory Board, and is a Director and member of the Executive Committee of the SIU Foundation. He is a former SIU Alumni Association board member. Mary DeJarnett is a founding member and co-chair of the Morris Library Board of Visitors. The DeJarnetts are lifetime members of the SIU Alumni Association.
---
G. David Delaney 
G. David Delaney is executive vice president and chief operating officer for the world's largest fertilizer company by capacity, PotashCorp, and has extensively supported SIU's College of Agricultural Sciences and its students in past years. PotashCorp is the world's leading producer for the three primary crop nutrients, and is responsible for about 20 percent of global capacity. Delaney represents an international enterprise with operations in seven countries, and is a key player in the growing challenge of feeding the world. As executive vice president and COO, Delaney holds overall responsibility for all PotashCorp operations, with a special emphasis on continuing the company's improvements on safety performance. Prior to working for PotashCorp, Delaney was vice president of agricultural sales for Arcadian Corporation's eastern territory. In 1997, Arcadian Corporation was acquired by PCS Sales where Delaney quickly became vice president of industrial sales and then president of sales. From there, Delaney made his way to where he is today. Delaney has been actively involved with the College of Agricultural Sciences since he left Southern, and in 2007, he committed $100,000 to establish a scholarship in his late father's name on behalf of agriculture students. Each year, Delaney makes a special effort to meet each of the scholarship recipients. Delaney was instrumental in securing a $250,000 gift from PotashCorp to support a new undergraduate teaching and research greenhouse at SIU Carbondale. A 2009 recipient of the College of Agricultural Sciences Outstanding Service to Agriculture Award, Delaney joined the SIU Foundation Board of Directors in July.
---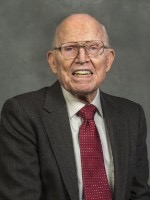 William A. Doerr
B.S. '51, PH.D. '73, Agriculture, Education
William A. Doerr, a native of rural Elkville, Illinois, has a 77-year affiliation with SIU. He entered Southern as a 16-year-old freshman in 1941, but his education was interrupted by military service in the U.S. Navy, marriage and a brief period of farming. He completed a B.S. degree in 1951 and immediately transferred to the University of Illinois to pursue an M.S. degree and to become qualified to teach vocational agriculture in Illinois high schools. Doerr taught agriculture at Raymond, Illinois for 13 years before returning to SIU to serve as Superintendent of University Farms and to pursue a Ph.D. degree.
Subsequently, SIU offered other opportunities for service and advancement, including a two-year assignment as Chief of Party for a United Nations Development Program in southern Brazil. In addition to a long career at Southern, Doerr has made quite an impact contributing to humanitarian efforts in Europe, Asia, Africa, South America and, of course, North America. He oversaw Peace Corp projects in Costa Rica and Nicaragua in addition to programs such as the United States Agency for International Development (USAID) Portugal Project Advisory Committee and SIU's Food and Agriculture Organization (FAO)-Brazil Project. Doerr was the coordinator for Curriculum and Instruction for the SIU-University of Illinois Pakistan Development Project.
During Doerr's last years of SIU employment he established the Doerr Scholarship Fund. To date, 26 agriculture students have been recipients. He and his wife, Bettye are life members of the SIU Alumni Association.
---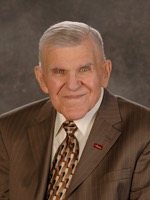 Benjamin "Benny" Dunn
BS History '47, MSED Educational Administration '53
Benjamin "Benny" Dunn has always maintained an unconditional love of education, teaching, and baseball. He first came to SIU in 1935, excited to study history and become a teacher. He knew baseball would have to wait, however, as the sport had been discontinued at Southern since 1924. Two years later, Dunn decided it was time to pass on his knowledge of history and athletics. He left Southern to teach and coach, until those plans were interrupted by WWII.Dunn served in Southeast Asia as a member of the field artillery and was captured in March 1942. For three years he remained a prisoner of war working on the infamous "Death Railway," and then was sent to the prison camp at River Kwai. Refusing to give up, Dunn miraculously survived unimaginable hardships before being liberated in August of 1945. Arriving back in the United States, he quickly revisited his zeal for learning and decided to finish his education at Southern – eleven years after first enrolling.This time things would be different.Coach Glenn "Abe" Martin began to revive the baseball program in 1946, the same year Dunn returned to Carbondale. He was soon able to fulfill his dream of playing college baseball a year later, something unattainable for so long. Noting his maturity and leadership ability, the legendary Martin named Dunn his first-ever team baseball captain in 1947. Upon graduation that year, Dunn returned to teaching history and coaching baseball and basketball in Gorham, Ill. His love of learning never faded, and he walked Southern's halls once again years later for a Master's degree in educational administration. This helped set a path to becoming Superintendent of Schools in Gorham, along with stints as superintendent in Illinois school districts at Newman and Anna.Southern Illinois has always called out to this SIU Alumni Association member, and when it finally came time for Dunn to retire, staying in the area was an easy choice for "Abe's first captain." Even though he had travelled the world, this area would always be home.
---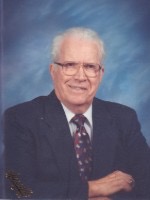 John Hubert Dunn
B.S., Education and Human Services Posthumously
John Hubert Dunn is recognized as the father of gymnastics in the Pacific Northwest, and he began his involvement with the sport at SIU, as a team captain and six-time championship winner. Born in Pickneyville, Illinois, Dunn earned his bachelor's degree in education from SIU in 1943, before entering the U.S. Navy as a communications officer and anti-submarine warfare officer aboard the destroyer, U.S.S. Shubrick. He participated in the Invasion of Normandy. After the war, he accepted a teaching position at Washington State University in Pullman, Washington, where he earned his master's degree in education, established a varsity gymnastics team and directed about 150 clinics and exhibitions in the region, which culminated in him setting up the Pacific Northwest College Gymnastics Meet, as well as the Washington State High School Gymnastics Meet.
Dunn earned a doctoral degree from the University of Illinois in 1960 and in 1962 accepted a teaching and coaching position at Northern Illinois University in DeKalb Illinois. There, he taught courses in kinesiology, physiology, and bio-mechanics and produced eight winning seasons in gymnastics out of ten. He earned NIU's Excellence in Teaching award in 1968. Dunn retired in 1986 and established an endowed scholarship for bio-mechanic students at NIU. Dunn held positions in several national offices for collegiate athletics and has received numerous awards, including inductions into six halls of fame for his work in gymnastics. He was recently posthumously inducted into the SIU Athletic Hall of Fame for 2017. Dunn passed away in January 2016.
---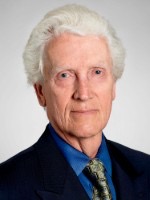 William Fenwick
William A. Fenwick '64, founding partner of Fenwick and West LLP, has been litigating technology, online commerce, and communications for more than 35 years. His clients have included such industry leaders as Apple Computers, eBay, Macromedia, and Cisco Systems. The firm incorporated Apple Computers in 1976 and since then has had a hand in many landmark initial public offerings, as well as mergers and acquisitions transactions. His firm has been a driving force in the area of legislation regarding privacy and the handling of sensitive electronic information. The firm's successes aren't limited to the courtroom and the boardroom; Fenwick enjoys a reputation as one of the best places in the country to work. For four consecutive years (1999-2002), Fenwick made Fortune Magazine's list of "The 100 Best Companies to Work For," the only law firm to appear on the list for that span of time.
---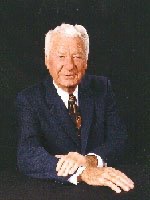 James R. Fornear
BS '60, Elementary Education, MS '60, Rehabilitation Counseling, HPHD '96, Honorary PhD
James R. Fornear was a youth foundation and Job Corps Center director before starting his Louisville, Kentucky-based rehabilitation company, Res-Care, Inc. (signifying respect and care), in 1974. Fornear built Res-Care into a multi-million dollar corporation recognized by Forbes and Business Week magazines. His corporation is traded on the NASDAQ, and Fornear remains a company board member though retired from daily corporate operations. Res-Care helps and houses the disabled, teaches job skills to needy youths, and provides support to homebound people. Fornear has established scholarships and supported various programs at SIU.
---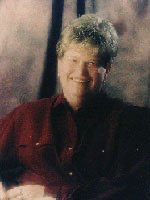 Kathleen B. Fralish
Ph.D. '77, Speech Pathology & Audiology
Kathleen B. Fralish, Ph.D., is the Founder and President of Center for Comprehensive Services (CCS), a company that provides rehabilitation and support for people who have experienced acquired brain and spinal cord injuries. Located in Carbondale, Illinois, and serving a national market, CCS has grown from its beginning in 1977 to a nationally-known and respected program providing services to more than 250 people each year in 12 residential environments. She is known for promoting standards of care and functional treatment approaches for people with disabilities.
---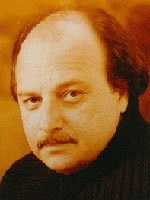 Dennis F. Franz
BS '68, Theater
You might know him for his portrayal of Detective Andy Sipowicz in NYPD Blue, or from the movie American Buffalo, in which he co-starred with Dustin Hoffman. You might also recognize his voice from the animated series Mighty Ducks in which he plays Officer Klegghorn. No matter how you know him, there are few people in America who do not know Dennis Franz. He has established himself as one of the most gifted actors in Hollywood. Franz has earned three Emmy awards as the lead actor in a drama series. His career-making role came on the critically-acclaimed series Hill Street Blues. He first appeared as villain Sal Benedetto and later returned as series regular Norman Buntz. A native of Maywood, IL, Franz graduated from SIU with a bachelor's degree in theater. After serving in Vietnam, he returned to Chicago, where he spent a number of years working in regional theater and appearing in films being made in the area. It was on the advice of renowned directors Brian DePalma and Robert Altman that Franz first headed for Hollywood. In addition to his numerous television credits, he has appeared in such films as Die Hard 2, Die Harder, Dressed to Kill, Popeye, Psycho II, A Fine Mess, and City of Angels. An avid Chicago Cubs fan, Franz says sitting in for announcer Harry Caray was one of his greatest and most terrifying challenges.
---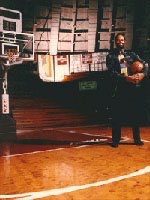 Walt F. Frazier
ex '67
Walt Frazier was given the nickname "Clyde" because he dressed in the slick mode of Warren Beatty's character, Clyde Barrow, in the movie Bonnie and Clyde. In a Hall of Fame career spanning 13 years with the New York and Cleveland Cavaliers of the National Basketball Association (NBA), Frazier proved to be just as smooth on the basketball court. Frazier received the ultimate honor in 1997, being selected as on of the 50 greatest players in NBA history. Clyde was named to the league's All-Star team on seven occasions and helped the Knicks win World Championships in 1970 and 1973. But his winning ways really started in Carbondale. The Atlanta native led SIU to a storybook season in 1967. That was the year in which SIU, a small-college division team at the time, catapulted itself into the larger university division ranks by knocking off such powerhouses as Louisville. The Salukis proceeded to march into Madison Square Garden and defeat St. Peter's, Duke, Rutgers, and Marquette en route to the National Invitation Tournament Championship. Frazier was named Most Valuable of the tournament. Frazier currently serves as a commentator for Knicks games broadcast on radio. He also serves as an analyst on the Madison Square Garden network during its halftime show. Frazier was part of the MSG team that won the New York Emmy award for "Outstanding Live Sports Coverage" in 1992. Frazier often visits schools in the New York area to discuss the importance of education.
---
William H. Freeberg 
BS '42, Physical Education
William H. Freeberg is responsible for beginning the Special Olympics which is now an international event. Freeberg established camping and recreational programs for the Kennedy Foundation where he was responsible for over 600 day camps for children with disabilities. At SIU he chaired the Recreation Department from 1953-1965. In 1950 he convinced SIU President Delyte W. Morris to purchase land which is now called Touch of Nature, located south on Giant City Road.
---
Bonnie T. Garner
B.A. '64, Speech Communication
Bonnie T. Garner, a native of Milwaukee, Wisconsin and raised in Mulkeytown, Illinois from the age of 5, has had a rich, multifaceted career working in concert with such luminaries of the entertainment industry as Dick Cavett, Bill Graham, Willie Nelson, Clive Davis, and dozens of others.
After graduating from SIU, Garner initially joined the staff at Conrad Hilton Hotel, but when a once in a lifetime opportunity was presented to her she left the Hilton to work for Playboy Press, the new book division. Soon after, she was assigned to Hugh Hefner's personal staff in the Chicago mansion, then Playboy After Dark, and then the Dick Cavett Show. Next, Garner went to work for rock guru Bill Graham, who had been a guest on Cavett, at the Fillmore East, the legendary venue for rock and jazz concerts in the East Village of Manhattan. In 1971, she joined Columbia Record's A & R department. In 1973, Garner accepted the challenge of setting up Columbia and Epic Records' first Nashville pop division. Garner was promoted to Vice President of A&R for CBS Records as the first woman to attain such a position and one of the few women in the higher echelons of the music industry. Leaving CBS in 1987, Garner joined forces with Mark Rothbaum in managing Nelson, Kristofferson, Roger Miller, The Highwaymen, The O'Kanes, and Emmylou Harris. In 2002, Garner assisted in producing Timeless: Hank Williams Tribute for which she received a Grammy.
Garner semi-retired in 2007 after an amazing 40-year career in the music industry. Garner continues to work part-time as a talent executive for Skyville Live and other music events and as a therapeutic riding instructor.
---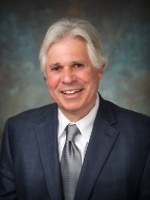 James T. Gildersleeve
BS '72 Speech Communications
James T. Gildersleeve has demonstrated steadfast dedication and service to his alma mater for over 30 years, including 17 years on the SIU Alumni Association Board of Directors where he held the post of president for two years.
In addition, Gildersleeve served 21 years on the SIU Foundation Board and was president for two years.
In 2012, Gildersleeve began serving on the College of Agricultural Sciences Leadership Board.
He has wholeheartedly committed time, talent, and resources to the overall good of the institution, and has done so while serving as president of Gildersleeve Fertilizer company, a major agricultural business four hours away from Carbondale.
---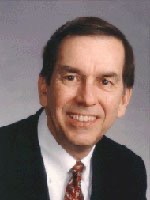 Bob G. Gower
BA '58, Chemistry, MS '60, Chemistry
When Bob Gower became President and CEO of Lyondell Petrochemical Company in Houston, the firm was losing approximately $200 million a year. He orchestrated a turnaround that led to Lyondell's being named one of the 100 Best Managed Companies in the World by Industry Week Magazine. Gower had a lasting impact on Lyondell by instilling a management style that encourages all employees to contribute to their full potential. Gower is now focusing his considerable business experience to developing business ventures with two of his three daughters and their husbands. He also has had an impact on his alma mater by endowing a scholarship in the Department of Chemistry and Biochemistry. He is a life member of the SIU Alumni Association and a member of the SIU Foundation's President's Council. Bob was a 1988 SIU Alumni Achievement Award Recipient.
---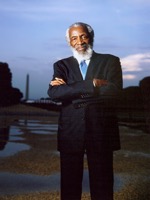 Richard C. "Dick" Gregory
Honorary Ph. D '87
Before Dick Gregory embarked on a career dedicated to human rights, the St. Louis native came to Carbondale on track scholarship. He chose SIUC from among 100 universities who made scholarship offers. At Southern, he was a nationally recognized athlete, one of the fastest milers and half-milers in the country. He captained both the cross country and track teams at SIU and in 1953 became the first black student athlete named outstanding athlete of the year. He's also credited with making great strides toward integration in Carbondale. After leaving the University, Gregory went on to become an author, activist, philosopher, comedian, actor, recording artist, nutritionist, and anti-drug crusader. His participation in the Civil Rights movement of the 1960s is well documented, as are his personal relationships with such luminaries as Martin Luther King Jr., Malcolm X, Muhammed Ali, President John F. Kennedy, and Robert Kennedy, as well as legions of politicians, performers, and activists. He is the author of 15 books, beginning with Nigger, his autobiography, and leading up to his most recent publication, Callus on My Soul. An advocate of nonviolence, Gregory uses fasting, prayer, and other peaceful means to make his point. He is acclaimed for his mobilizations for social change, his Bahamian diet, his comedy career, and his anti-drug activities. Gregory and his wife, Lillian Smith, have been married for 50 years and are the parents of 10 children. He is a lifetime member of the SIU Alumni Association.
---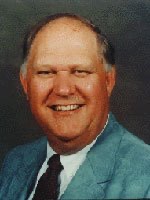 Charles W. Groennert
BS '58, Accounting
While serving as a senior executive for a well-known electrical manufacturing company from 1965 to 1998, Charles Groennert never forgot his SIU roots. He retired as Vice President of Organization Development with Emerson in St. Louis, which has revenues of over $15 billion per year. Groennert was instrumental in encouraging Emerson Electric to include Southern on its job recruitment trail. The company now regularly hires SIU graduates. He also contributed to and arranged for a $150,000 gift from Emerson to support the Charles W. Groennert/Emerson Electric Endowment for Excellence in the Teaching of Accountancy, which provides annual research fellowships for School of Accountancy faculty members. He received the St. Louis College of Business Alumni Society "Alumnus of the Year" award in 1989, SIU College of Business Alumni Achievement Award in 1992, and the college's Business Executive of the Year honor in 1996. Prior to and during his retirement, Groennert has served as a volunteer board member of the SIU Foundation, College of Business, School of Accountancy, and the St. Louis College of Business Alumni Society. He is also active in various Lutheran organizations in St. Louis such as the Lutheran High School Association. He is a lifetime member of the SIU Alumni Association.
---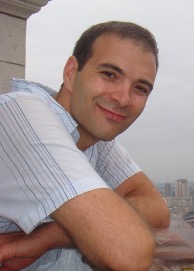 Viktor Gruev
Viktor Gruev was born in Ohrid, Republic of Macedonia in 1975. He came to the United States in 1991, attending high school in Vienna, Ill. He attended SIU from 1994 to 1998, and graduated with a Bachelor of Science in Electrical Engineering with a minor in computer science. He continued his master's and doctoral studies in electrical engineering at Johns Hopkins University, followed by a post-doctoral fellowship at the University of Pennsylvania. Gruev is currently an associate professor at Washington University in St. Louis in the department of computer science and engineering, where he both teaches and conducts research on biomedical sensory technology for resource-limited hospitals.
Gruev's primary area of research is in imaging technologies, algorithms, and their applications to biomedical problems. His lab focuses on integrating novel nanomaterials with complementary metal–oxide–semiconductor (CMOS) or charge-coupled device (CCD) technology to achieve highly sensitive imagers. In particular his lab has pioneered compact polarization and multi-spectral imaging sensors. This technology has successfully undergone clinical translation in the operating room and is helping physicians in early diagnosis of colorectal cancer and other cancers. In addition, his technology is used in remote places such as the Great Barrier Reef for better understanding of marine life. Gruev has authored 39 journal articles, 66 conference papers, given 25 talks, and written two book chapters, all relating to his ongoing research in imaging technologies. He holds five patents (with three pending) relating to optical sensors.
Gruev has secured more than a dozen grants for his research. These studies include polarization imaging in endoscopy, re-engineering nature's visual sensors, florescent goggle image-guided surgery, polarization sensors used in marine deployment, and MRI acquisition of reactive ion etching with nanofabrication.
He is the recipient of the 2016 Institute of Electrical and Electronics Engineers (IEEE) Donald G. Fink Award for an outstanding paper in any of the IEEE transactions, journals, and conferences.
Gruev lives in St. Louis with his wife, Yanina, and three children.
---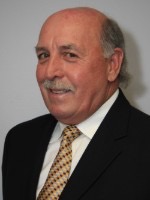 James P. Hamilton
James P. Hamilton '71 recently retired after serving as the first president of Milestone Inc., a not-for-profit corporation founded to provide residential and supportive services to persons with developmental disabilities in 1973. He eventually grew it into a business worth $25 million, and it is now one of the largest employers in the Rockford, Ill. area. In 1991, Hamilton, a leader in the state of Illinois in the field of developmental disabilities, was one of just five professionals nationwide asked by the Developmental Disabilities Administration to serve on the steering committee to draft a national plan on new housing options for the people with developmental disabilities. He founded Hamilton Consulting Ltd. in 1979 to provide assistance to corporations similar to Milestone. Aside from his work with the disabled, Hamilton has also been appointed to several boards and commissions by four Illinois governors.
---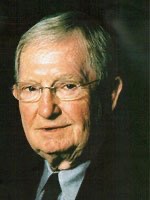 Joseph Ray Hancock
BA '62, English, MA '68, Education, Ph.D. '83, Health Education
Raised and mentored with humble roots in rural Pope County, IL, by a mother he describes as having "commitment and uncommon wisdom," Joseph Ray Hancock has parlayed positive influences from a variety of role models, spanning over 40 years, into a successful professional career in public education and community involvement. Hancock's journey began in the U.S. Navy in 1955, and, following his honorable discharge three years later, he enrolled at SIU on an Illinois Military Scholarship with additional support from the G.I. Bill and his own work. Hancock was inspired by the leadership style and vision of legendary SIU President Delyte Morris. After graduating from Southern, he taught and supervised at Marion High School for 12 years, directed the Marion Recreation Department, and then accepted an administrative position at John A. Logan College in 1974. Hancock modeled his own leadership styles and visions after the positive role models of President Morris, numerous SIU professors, and the knowledge and wisdom that was offered to him at SIU. He ascended to the role of President of John A. Logan College in 1989, and the next decade led to major expansion at the College with major building projects; successful public referenda; budget growth; and faculty, student, and program expansion: all leading to College recognition and awards on the state and national levels. A member of the SIU Alumni Association, Hancock left John A. Logan in 2000 and continues his work in education as President of the Illinois Community College System Foundation.
---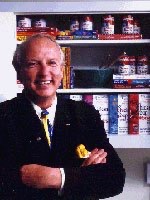 Mark Victor Hansen
BS '70, Speech Communication, HPHD '99, Honorary PhD
Mark Victor Hansen, along with his partner co-author Jack Canfield, are the masterminds behind the popular "Chicken Soup for the Soul" book series that heralds positive thinking and examples of personal courage and success. Since "Chicken Soup for the Soul: 101 Stories to Open the Heart and Rekindle the Spirit" was first published in 1993, the series has expanded to include 22 additional titles, each containing a collection of new stories targeted to a particular audience. The series sold more than 30 million copies in its first six years. Of all the books purchased by American readers, one of every seven is from the Chicken Soup series.
---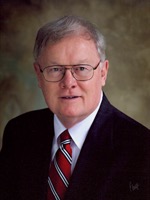 John Heakin
BS '71 Marketing
John Heakin founded North American Insights, a marketing research consumer interviewing service, in 2001 after a 27 year career as vice president of Heakin Research, Inc. Heakin Research was the second largest interviewing service in America with locations in 70 malls from coast to coast, and was generally considered to be the industry's leader in integrity, quality, and service as the company was named as one of Chicago's Best Small Businesses in 1984, 1985, 1986, 1987, 1988 and 1990 by the University of Illinois-Chicago. While at Heakin, John won the Marketing Research Association's President's Award for Service to the Industry. But it was during his time as president of North American Insights that he made some of his greatest contributions to the Marketing Research Association and SIU. As a member of the MRA's Task Force on Professionalism in 2002-2003, John established a plan for the MRA to turn away from entertaining its members in favor of professional education and career development. Today, the MRA is the only research trade association that offers professional certification of its members. At the same time, John was busy serving the SIU College of Business, first as an Executive in Residence, then as a member of the CoB External Advisory Board after being elected to the CoB Hall of Fame. In 2005 John was elected as chair of the Marketing Department's External Advisory Board, and founded the Business Expo Breakfast at the Missouri Valley Basketball Tourney in St. Louis, a mentoring program known as the Marketing Leadership Program, and a junior board known as the Saluki Marketing Network for recent graduates. John and his wife, Maureen, are Distinguished Gold Patrons of the Rehn Society and reside in River Forest, Ill. and Venice, Fla. John is a life member of the Alumni Association.
---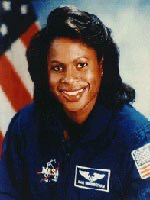 Joan E. Higginbotham
BS '87, Electrical Engineering
Joan E. Higginbotham is currently assigned to the Kennedy Space Center Operations Support Branch in Florida, where she is testing space station hardware for launch readiness. Within two weeks after graduating from Southern Illinois University, Higginbotham began her career in 1987 at the Kennedy Space Center as a Payload Electrical Engineer in the Electrical and Telecommunications Division. She has led orbiter experiments for the Space Shuttle Columbia and Space Shuttle Atlantis.
---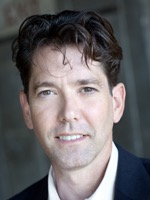 Daniel C. Holland
MA '98 Psychology, Ph.D. '92 Psychology
Daniel C. Holland has spent his entire career addressing disability issues at the clinical, community, state, national, and international levels, focusing on disability issues across a number of cultures and countries.Following his Ph.D. at SIU, Holland completed a residency in clinical neuropsychology at the University of Washington School of Medicine.  A two-time Fulbright recipient, he is also a Contemplative Practice Fellow of the American Council of Learned Societies, a Fellow of the Solomon Asch Center for Study of Ethnopolitical Conflict at the University of Pennsylvania, a Research Scholar at the Woodrow Wilson International Center for Scholars, and a Mary E. Swizter Distinguished Fellow from the National Institute on Disability and Rehabilitation Research/U.S. Department of Education. He is also a recipient of the Janet E. Rafferty Fellowship Award from the Department of Psychology at SIU.In 2008, Holland left his position as a tenured full professor to provide clinical care to veterans of the Iraq and Afghanistan wars in the Polytrauma Rehabilitation Center of the Minneapolis VA Medical Center, and received a letter of commendation from Secretary of Veterans Affairs, Eric Shinseki. A life member of the SIU Alumni Association, he is the founder and director of The Neurobehavior Center of Minnesota, where he is in private practice.
---
Dorothy Evans Holmes
MA '66 Psychology, Ph. D '68 Clinical Psychology
Dorothy Evans Holmes is an expert in psychoanalysis and psychotherapy, psychoanalytic applications to mental health issues of racial-ethnic minorities and the poor, and forensic psychology. She has published over 30 articles, book chapters and book reviews, and presented numerous papers and participated in conference panels. She has served on the editorial boards of four scholarly journals. Holmes has made considerable contributions to the profession of psychology, including serving on boards and committees of the American Psychological Association, the National Register of Health Service Providers in Psychology, the American Association of State Psychology Boards, the Professional Examination Service, and the American Psychoanalytic Association. She is a Fellow of three divisions of the American Psychological Association.Holmes serves as a Professor of Clinical Psychology at The George Washington University where she is the Director of the Professional Psychology Program and Clinic. Additionally, she is a Training and Supervising Analyst at the Baltimore-Washington Institute for Psychoanalysis and teaches at national and regional psychoanalytic forums and conferences.Holmes has created SIUC's Dorothy Evans Holmes Graduate Scholarship. She lives in Bluffton, S.C. with her husband, Raymond. Holmes is a life member of the SIU Alumni Association.
---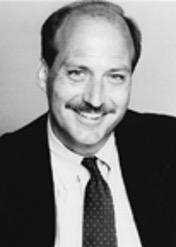 Wade F. Horn
Wade F. Horn has demonstrated a lifelong commitment to the well-being of children as a husband, father, child psychologist, college professor, public policy expert and federal official. Horn serves as assistant secretary of the U.S. Department of Health and Human Services for Children and Families, a position for which he was nominated by President George W. Bush in 2001 and confirmed by the U.S. Senate. He oversees 65 social programs and a $46 billion annual budget. Horn plays a key role in implementing President Bush's initiatives to enhance the well-being of children, including efforts to increase the effectiveness of the Head Start program, promote positive youth development and encourage responsible fatherhood and healthy marriage. Horn formerly served as president of the National Fatherhood Initiative, whose mission is to increase the number of children growing up with responsible fathers in their lives. In addition to having published numerous articles, essays and books, Horn has served on the National Commission on Children, the National Commission on Childhood Disability and the U.S. Advisory Board on Welfare Indicators. He has previously served as a psychology professor at Michigan State University and George Washington University, and adjunct professor of public policy at Georgetown University. He earned a master's degree in psychology from SIUC in 1979 and a doctorate, also in psychology, in 1981. Horn and his wife, Claudia, are proud parents of two grown daughters, Christen and Caroline.
---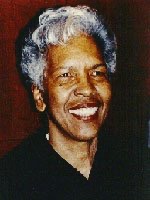 Arnette R. Hubbard
BS '57, Chemistry
Arnette Hubbard, a Circuit Court Judge in Chicago, has devoted her life to working for the protection of individual rights and freedoms of others. As a commissioner on the Chicago Board of Elections, Hubbard's mission was to improve the city's election process and insure voting rights to all Chicagoans. An attorney-at-law for over 20 years, Hubbard was an official monitor of South Africa's first all-race elections in 1994. She is the second woman in modern times to be chosen president of the SIU Alumni Association. Hubbard also holds the distinction of being the first woman elected president of the National Bar Association and of the Cook County Bar Association. Hubbard has been named Blackbook's Business Women of the Year. She also received the Women's Hall of Fame Award and was selected as one of America's Top 100 Business and Professional Women of Dollars & Sense magazine. She is a life member of the SIU Alumni Association.
---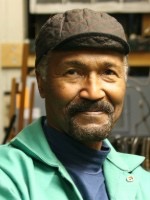 Preston E. Jackson
BA '69 Art
Preston Jackson, professor emeritus of sculpture at the School of the Art Institute in Chicago and owner of The Raven Gallery, home of the Contemporary Art Center in Peoria, Ill., creates bronze abstract figurative work and monumental steel and cast bronze sculpture as well as two-dimensional work.
Jackson's sculptures and paintings are socially based. His pieces often reflect concerns about race and gender issues, injustice, war, violence, and ecology.
---
Charles R. Johnson
BS' 71, Journalism, MA '73, Philosophy, HPhD '95, Honorary Doctorate
In the fall of 1966, a talented young man found his way to the Daily Egyptian, and shared a portfolio of illustrations and cartoons he had published in high school. He was hired that day. Some 38 years later, Charles Johnson's work has appeared in numerous publications in America and abroad, has been translated into eight languages, and he's earned the Lifetime Achievement in the Arts Award from the Corporate Council for the Arts. A literary critic, screenwriter, philosopher, international lecturer and cartoonist with over 1,000 drawings published, Johnson is the S. Wilson and Grace M. Pollock Endowed Professor of English at the University of Washington in Seattle. A 1998 MacArthur Fellow and 2002 recipient of the Academy Award for Literature from the American Academy of Arts and Letters, Johnson received the 1990 National Book Award for his novel Middle Passage. Johnson has published three other novels, in addition to authoring KING: The Photobiography of Martin Luther King Jr. Johnson received the Stephen Henderson Award for outstanding contributions to African American literature and culture in 2004. A Ph.D. in Philosophy, Johnson has lectured in nine countries and was inducted into the American Academy of Arts and Sciences in 2003.
---
Col. Joe Johnson
BS '56, History 
Joe Johnson, who earned honors through a SIU basketball scholarship, says his education enabled him to rise from poverty and a coal mining future in Mt. Vernon, Ill. to the success he achieved as a military and corporate leader. Johnson spent over 26 years in the Air Force, retiring as a colonel. Early on, Johnson flew in "heavy-lift" aircraft, participating in the historic "Congo Airlift" in 1960, transporting UN forces, food, and medical supplies to the embattled Belgian Congo in Africa. He also flew nearly 1,000 combat hours in Vietnam delivering troops and materials to forward areas, earning him the Distinguished Flying Cross twice and a Presidential Unit Citation, both for bravery. In all, Johnson flew over 6,500 hours in his career. Following Vietnam, Johnson spent time at Scott AFB, Illinois, serving as deputy chief of staff for Military Air Command Operations followed by major command director of Personnel Programs. While on temporary assignment to Alabama in 1974-1975, Johnson earned his master's degree from Auburn University.Col. Johnson retired in 1982 as chief of the Air Force Manpower Utilization Policy and Control Division at Randolph Air Force Base in San Antonio, headquarters for decisions affecting the entire Air Force and worldwide assignment of over 500,000 officers and enlisted personnel. This assignment earned him the Legion of Merit, among the military's highest honors.After the military, Johnson served as vice president for the United Services Automobile Association (USAA), headquartered in San Antonio, Texas. USAA, a fortune 100 company, provides insurance and financial services to over 5.6 million current and retired military personnel and families. He retired in 1992.Col. Johnson resides in Universal City, Texas, with his wife, the former Carole Chambless, a 1959 Southern graduate from Marion, Illinois. They are lifetime members of the SIU Alumni Association.

Most memorable experiences at Southern...
"One of Johnson's fondest memories of SIU is his four-year return in 1964 as an ROTC instructor. In 1967, the SIU Foundation presented Johnson with its Fifth Annual Foundation Recognition Award for outstanding service to SIU and the community."
---
Curt D. Jones
BA '81, Microbiology, MA '86, Microbiology
While being reared on a farm near Grand Chain, Illinois, Curt Jones engaged in various business projects such as radio repair, broom making, and raising livestock.  Today, he guides one of the most innovative companies in America. In 1987, Jones was researching various freezing techniques for the large-scale commercial preservation of bacteria and enzymes.  By utilizing liquid nitrogen in a quick-freeze process, he developed the concept of Dippin' Dots Ice Cream. Dippin' Dots products are distributed throughout the United States and in Japan, South Korea, the Philippines, Australia, Canada, Mexico, and Venezuela.  In 1994, Jones was named Entrepreneur of the Year for the Kentucky/Southern Indiana Region in the retail/wholesale category, and that same year was inducted as a Lifetime Member into the Entrepreneur of the Year Society.  In 1996 and 1997, Dippin' Dots, Inc., was listed as one of Inc Magazine's top 500 fastest growing privately held companies in the United States.  The Dippin' Dots franchise company was named top new franchising opportunity of 2002 by Entrepreneur Magazine and has ranked on the magazine's Franchise 500 list from 2002 through 2005.  Curt and his wife, Kay, have a daughter, Tracey.  They are life members of the SIU Alumni Association.
---
Lynda Lee Kaid
BA '70, German, MS '72, Speech Communication, Ph.D. '75, Speech Communication
Dr. Lynda Lee Kaid of Gainesville, Fla., is a professor of telecommunication in the College of Journalism and Communications at the University of Florida, where she is a UF Research Foundation Professor. The three-degree graduate of SIU is a native of Eldorado, Ill. She received her bachelor's degree in German and her master's and doctoral degrees in speech communication. Kaid is an accomplished author with more than 80 articles published in the world's leading political science and communications journals. A specialist in political communication, her professional and academic accomplishments focus on the study of political advertising and the role of news media in politics. Before joining the University of Florida, she directed the Political Commercial Archive at the University of Oklahoma, the world's largest collection of political radio and television commercials. In 1996, Kaid became the George Lynn Cross Research Professor at the University of Oklahoma, one of the highest distinctions a researcher can receive at that university. A three-time Senior Fulbright Scholar, she currently serves as the national coordinator for UVote, a consortium of national and international scholars who are working to increase political participation among young citizens in the United States and Europe.
---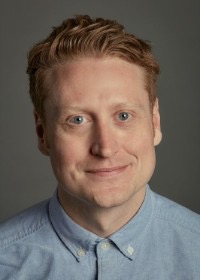 Benjamin J. Kalina
'03
College of Mass Communication and Media Arts
As COO for Titmouse, Inc. Ben Kalina is responsible for overseeing production and development across its three studios. He helps promote and maintain the studios' overall vision, facilitates all incoming jobs and manages processing techniques.
Prior to Titmouse, he worked in production at Warner Bros. Animation & VFX. During his time there he helped develop their digital pipeline and worked on transitioning the studio from traditional paper animation to a digital workflow.
While serving as producer on Amazon's series Niko and the Sword of Light, the show won an Emmy for Outstanding Children's Animation Program.
---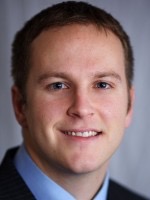 Joshua T. Kauffman
BS '06 Speech Communication
At SIU, Kauffman was on the Dean's List every semester, majored in speech communication, and double minored in business administration and journalism.
He was vice president-elect of Kellogg Hall council, vice president of National Communications Association Student Club, and community service chair for Public Relations Student Society of America.
Kauffman participated in in the Honors program, Golden Key International and Gamma Beta Phi Honor Societies. He was an account executive for Pyramid Public Relations firm and a resident assistant in Boomer Hall.
---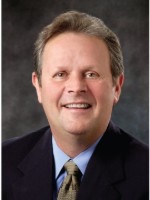 Mark E. Keim
Mark E. Keim '87, M.D. '91, serves as the senior science advisor at the Centers for Disease Control and Prevention (CDC) in Atlanta, Ga., and is an adjunct professor at Emory University's Rollins School of Public Health. He is a public health scientist and an emergency physician, specializing in disaster medicine and consulting for management of disasters worldwide. Keim twice received the U.S. Department of Health and Human Services Secretary's Award for Distinguished Service for his work as co-lead of CDC emergency operations during the World Trade Center and anthrax emergencies in 2001, and again for Hurricane Katrina in 2006. In 2005, he received the CDC Special Act or Service Award for leading the U.S. health sector response after the Indian Ocean tsunami. Keim is the author of numerous scientific presentations and publications involving terrorism, environmental health, emergency medicine, toxicology, global health, and disaster management. He has been a member of the White House Subcommittee for Disaster Reduction since 2006 and has served as a review editor for the United Nations Intergovernmental Panel on Climate Change since 2009
---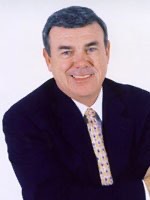 Albert D. Kern
B.S. '68 Plant & Soil Science, M.S. '69 Plant & Soil Science, HPhD '98, Honorary Doctorate
Kern, a West Frankfort native who served a tour of duty in the U.S. Army after graduating from Southern, began his professional career at Monsanto Company, progressing to director of product development, and serving as the first product manager for Roundup herbicide. From 1978 to 1982, Kern and his family resided in Tokyo, where he was assigned to build a commercial development organization for Monsanto Far East Asia. Following his stint at Monsanto, Kern became executive vice president at Mycogen Corp., a start-up agricultural biotechnology company in San Diego. In 1998, following Mycogen's sale to Dow Chemical at a market valuation of $1.2 billion, Kern became chief operating officer for Never Compromise Inc., a premium golf putter company.

Three years later, he agreed to build another agricultural biotech-oriented company, taking over as CEO and chairman of Entomos Inc., a technology-based company that seeks revolutionary biorational alternatives for pest control.

Kern has received an Honorary Doctorate of Science and the outstanding professional achievement award from SIUC's School of Agricultural Sciences, and the Honorary National FFA Award. He and his wife, Jan '68, are life members of the SIU Alumni Association.
---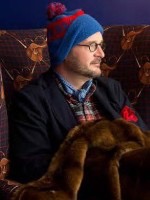 Harrison Scott Key
Ph.D., Liberal Arts '03
Harrison Scott Key is the author of "The World's Largest Man: A Memoir," named by Kirkus Reviews as one of the best nonfiction books of the year and winner of the 2016 Thurber Prize in American Humor. A native of Mississippi, Key earned his doctoral degree in speech communication at SIU in 2003, concentrating in playwriting and performance studies. Prior to that, Key earned a bachelor's degree in psychology from Belhaven University in Jackson, Mississippi, an master's degree in theater from Texas A&M University-Commerce, and a master of fine arts in writing from the Savannah College of Art and Design in Savannah, Georgia.
Key has taught English, communications, and creative writing at Tulane University, Mississippi State University, Chamberlain-Hunt Academy, and the Savannah College of Art and Design, where he currently teaches nonfiction, memoir, and humor writing. His writing has been featured in such publications as The New York Times, Southern Living, Reader's Digest, and Oxford American.
---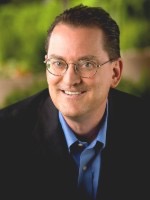 Daniel G. Korte
AAS '85 Computer Information Processing, BS '85 Engineering, BS '85 Electrical Engineering
Daniel G. Korte, president of Rolls-Royce Defense since 2009, is an expert in design and systems engineering and has used his SIU degree to become an influence on the aerospace industry for more than 25 years. Korte graduated from SIU in 1985 with degrees in electrical and computer engineering and later obtained his MBA from Lindenwood College. He was hired by Boeing soon after leaving Southern as an electronics engineer and held various senior-level positions including V-22 program manager and the vice president of supplier management and procurement. Before his current role, Korte was vice president and general manager for a division of the Boeing military aircraft business known as Global Strike Systems. Now, as president of Rolls-Royce Defense, Korte oversees the performance of the $4 billion global defense aerospace business, encompassing 5,500 employees working in 17 countries across the world. Korte is also active in his community where he serves on the board of directors for United Way of Greater St. Louis and as a member of the board for the St. Louis University Masters of International Business program. The SIU College of Engineering awarded Korte the Alumni Achievement Award in 2007, and he was a speaker at that year's commencement ceremonies.
---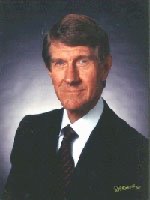 Burnell D. Kraft
BS '59, Accounting
Burnell Kraft is the Senior Vice President of Archer Daniels Midland (ADM) Company, a major food processor and exporter that produces enough food ingredients to feed over 130 million people a day. ADM plants and offices can be found on four continents and in 43 countries. The company conducts over $15 billion in sales and employs over 23,000 people. He recently donated $100,000 to the College of Business where he also started a scholarship and internship program.
---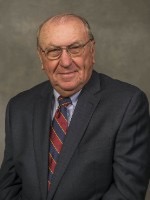 Gilbert Kroening
B.S., Agricultural Sciences '59
B.S., Agricultural Sciences '60
Gilbert Kroening is a professor emeritus of SIU, having served in various capacities – including as dean of the School of Agriculture for 12 years – from 1969 until his retirement in 1999. His final appointment was as professor and chair of Animal Science, Food and Nutrition. A native of Altamont, Illinois, Kroening was the youngest of four children and the first in his family to go to college. After completing both his bachelor's degree ('59) and master's degree ('60) in animal industries at SIU, he went on to earn a Ph.D. in animal nutrition from Cornell University in 1965.
During his tenure, Kroening led SIU in efforts to alleviate famine and world hunger, with successful projects for the United Nations in Brazil, USAID in Zambia, Africa and Peshawar in the Northwest Frontier Province of Pakistan. After stepping down as dean in 1986, Kroening became director of the Office of International Agriculture, where he supported faculty in additional aid projects across the world. He was also active in the Association of International Agriculture and Rural Development and served on the Joint Committee on Agriculture Research and Development for the Board of International Food and Agriculture Development. Kroening, along with his wife, Jean (Engel) Kroening '60, currently sponsor a lecture series with the Paul Simon Public Policy Institute. All three of their children attended SIU, and the couple are life members of the SIU Alumni Association.
---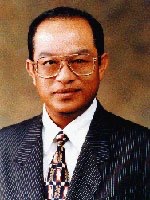 Thanu Kulachol
Ph.D. '77, HIgher Education
Dr. Thanu Kulachol is President of Bangkok University and a Senator in Thailand. After receiving his Ph.D. in education with specialization in higher education in 1977, Dr. Kulachol returned to his native country, Thailand, and immediately assumed the position of Vice President for Academic Affairs of Bangkok University. He was named President of Bangkok University in 1988 and served as President of the Association of Private Higher Education Institutions of Thailand from 1991-1995. In 1996 Dr. Kulachol was appointed by his Majesty the King of Thailand to the Thai Senate and served on the Senate Committee on Education and Culture from 1996 to 2000. Besides being a Senator and President of Bangkok University, Dr. Kulachol is also Member of the Board of Trustees of Bangkok University; Editor of the academic publication, "Executive Journal," Editorial Board Member of the Journal of Studies in Technical Careers published by SIU, Editorial Review Board Member of the "Journal of Organizational Dynamics" and Member of the Private Higher Education Institutions of Thailand Committee.
---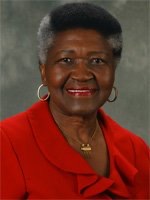 Ella M. Phillips Lacey
BA '64, Psychology, MS '72, Rehabilitation Administration, Ph.D. '79, Education
Dr. Ella Phillips Lacey earned her bachelor's, master's and doctoral degrees in psychology, rehabilitation administration, and community health education, respectively, at Southern. She demonstrates excellence as an educator, volunteer, and leader in a variety of venues. Lacey retired from the SIU School of Medicine in 1994, but has remained active in many settings since retirement. The Carbondale resident is widely recognized for her work devoted to improving health delivery systems and health care for the indigent and persons with limited resources. She was instrumental in developing and implementing a plan that improved ambulance service in seven southern Illinois counties. After retiring, Lacey dedicated herself to serving as a long-term international volunteer, serving as a Peace Corp trainee and volunteer trainer as a child survival specialist, in Zomba, Malawi, for two years. She studied the health care system in Vera Cruz, Mexico, and worked in the Worldwide Polio Eradication Program in northern India and in several regions of Africa.
---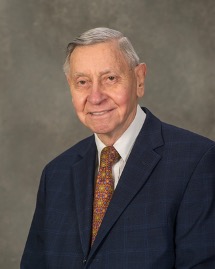 Carl W. Lutes
B.A.'48 English
M.S. '59 English
SIU Distinguished Alumni Award, Cultural Impact
Carl W. Lutes has spent most of his life in the arts, pursuing careers in both English and music – as a member of the SIU English Department for five years, as a teacher in Christopher, IL, his hometown, and in New York City. He has also been principal flutist with the St. Louis Symphony Orchestra and the Longines Symphonette, a national radio orchestra, and concertized throughout the United States, Canada, and Mexico as personal flutist with Roberta Peters, Metropolitan opera star. In 1962, he toured the Soviet Union in an orchestra sponsored by the State Department, unexpectedly finding himself in Moscow during the Cuban Missile Crisis.
Lutes enrolled at SIU (then SINU) before graduating from high school. WWII was raging and all males were expected to do military service; so after a year at Southern, he left for the Navy, playing in the Navy band in Washington, DC before assignment to the battleship, USS Washington. After the war he returned to Southern to finish his B.A. Following graduation, he studied at the Paris Conservatory and the Sorbonne, where he received a degree in flute and French language and culture. While there he became interested in Renaissance art and subsequently acquired a modest collection of Renaissance furniture, tapestries, and other works of art. Returning to the United States, he then studied at Columbia University earning a master's degree in music. Lutes then returned to southern Illinois and earned a master's degree in English.
During his studies at SIU, Carl was granted a university scholarship. In gratitude, he has established endowed scholarships for a deserving student from his home town and for exceptional students in the fields of music and English. In 1957 at the "Music Under the Stars Festival" at McAndrew Stadium, Lutes was featured as Honored Southern Illinois Musician.
Lutes is a member of the SIU Alumni Association
---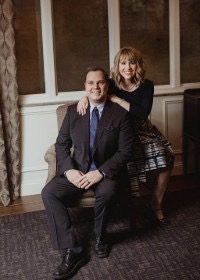 Thomas G. '04 and Traci M. Macz
'04
 College of Applied Science and Arts / College of Liberal Arts
The husband and wife own four funeral homes in in the south-central Illinois area. Tom and Traci were awarded the 2015 Emerging Entrepreneur Award from the Illinois Small Business Development Center and the South-Central Illinois Growth Alliance. In 2017, they received the National Funeral Directors Pursuit of Excellence and again in 2018. The business also was given the 2018 Illinois Award of Funeral Service Distinction.
Tom serves as the Region 3 director for the Illinois Funeral Directors Association, assisting with implementing mandates from the region and as a liaison for the region and IFDA. Traci is a member of the SIUC Mortuary Science and Funeral Service External Advisory Board, assisting with making curriculum recommendations as she mentors and prepares the next generation of funeral directors for southern Illinois. In 2016, she was elected as the Boss of the Year from the Business and Professional Women's Club, Inc.
The Macz family has been very active in the communities that they serve. They are members of City Hope Church, the Greater Centralia Chamber of Commerce and have participated in the annual Centralia Halloween Parade, earning several awards for their floats. They have also sponsored several balloons for the annual Centralia Balloon Fest. Tom and Traci have a passion for education and helping students further their dreams and aspirations. Macz Funeral Homes provides annual scholarships to local college students through the late Larry Irvin Scholarship and the Southern Illinois University Mortuary Science Development Fund. The couple shares their expertise with many local children's organizations to help them secure the Matthew Aurora's Children's Foundation Grant. Tom and Traci believe that their involvement is important to making the communities they serve a better place. Additionally, within the industry and academic setting they believe that their role as mentors calls for them to give back to the next generation. The couple acknowledges that they would not be where they are today if it were not for their families, their faith, a dedicated and compassionate team, and all of the mentors who have helped them along the way. In addition to juggling their career, the couple is lovingly devoted to their marriage as well as dedicated parents to their sons, George and Charles.
---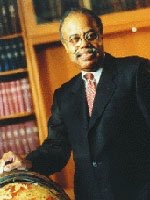 Donald F. McHenry
MS '59, Speech Communication & Political Science, HPhD '80, Honorary Doctorate
A native of St. Louis, Mo., Donald McHenry served as Ambassador and U.S. Permanent Representative to the United Nations from September 1979 until January 20, 1981. As chief United States representative to the United Nations, he also served as a member of President Jimmy Carter's Cabinet. At the time of his appointment, McHenry was Ambassador and U.S. Deputy Representative to the U.N. Security Council, a position to which he was appointed in March 1977. Today, Ambassador McHenry is a Distinguished Professor in the Practice of Diplomacy at the School of Foreign Service at Georgetown University and President of the IRC Group, an international consulting firm. He has studied, taught, and worked primarily in the fields of foreign policy and international law and organizations. Ambassador McHenry has taught at the following universities: SIU, Howard, American, and Georgetown. In 1966, he received the U.S. Department of State's Superior Honor Award.
---
F. Lynn McPheeters
BS '64 Accounting
F. Lynn McPheeters was born in Canton, Ill. in 1942 and raised on a farm in that area. Following graduation at Southern, he began a distinguished 40-year career at Caterpillar, Inc., rising to the executive ranks before retiring in 2005 as vice president and chief financial officer. He joined Caterpillar in 1964 as a college graduate trainee in accounting and held several positions in the United States and served 15 years overseas. He was executive vice president of Caterpillar Financial Services Corporation in Nashville, Tenn. and returned to Peoria, Ill., to become Caterpillar's treasurer in 1996, and was appointed vice president and chief financial officer in 1998.McPheeters has been a catalyst in ensuring Caterpillar and Southern have a strong corporate-educational partnership, including establishing SIUC as one of 12 Caterpillar Strategic Partner Schools.McPheeters completed the Advanced Management Program at Duke University in 1988 and Financial Management Program at Stanford University in 1996. He is a member of the SIUC College of Business External Advisory Board and serves on the boards of RLI Corp., Mircolution, Inc., and Crosslink USA. He is past chairman of OSF Saint Francis Medical Center Foundation Council in Peoria. McPheeters is currently president of the SIU Foundation Board and is a life member of the SIU Alumni Association.He and his wife, Susan, split time between Peoria, Hilton Head, S.C., and Copper Mountain, Colo. They have two daughters and two granddaughters.
---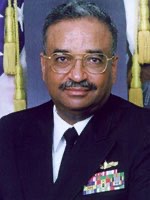 Edward Moore
B.A. '68, Psychology
Moore, a native of Little Rock, Ark., began a distinguished career in the military when he enlisted in the U.S. Naval Reserve in 1963. From 1998 to 2001, Moore served as commander of the Naval Surface Force in the U.S. Pacific Fleet. During his tour, Moore was responsible for training, maintenance, technology upgrades, and personnel assignments needed to achieve combat readiness for the 84 ships of the Navy's Pacific Fleet, an annual budget of $670 million and more than 30,000 people assigned throughout the Pacific Ocean area. He has won the Distinguished Service Medal, the Legion of Merit with four gold stars, the Defense Meritorious Service Medal, the Meritorious Service Medal and the Navy Achievement Medal. Vice Admiral Moore, who retired from the U.S. Navy in 2001, is currently group vice president of systems integration for the Applied Technology Group of ANTEON Corp. In this capacity, he is responsible for diverse projects focused on engineering solutions, information technology, and industrial support for the U.S. Navy. He and his wife, Deborah '69, are life members of the SIU Alumni Association.
---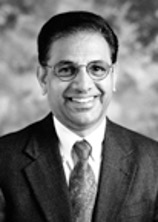 H.S. Muralidhara
A native of India, H.S. Muralidhara's first experience on U.S. soil came as a graduate student at SIUC, where he earned a master's degree in engineering in 1974. A co-inventor of 24 U.S. patents, "Murali" is vice president of corporate plant operations/process technology at Cargill Inc, a major food processor headquartered in Minneapolis, with more than 100,000 employees worldwide. He specializes in separations technology research. Murali is also actively involved in developing innovative separations technology applications of membrane technologies and membrane-fouling research, in addition to separation/purification of natural products and water-related processes. The editor of two books on advances in solid/liquid separation, Murali won the illustrious Hausner Award in 1996. In October 2003, he won the TEKNE Award, presented for the category of Technology leadership in the State of Minnesota. He is a member of the American Institute of Chemical Engineers, and obtained a doctorate in chemical engineering from West Virginia University in 1977. Murali and his wife, Dr. Ponnamma Kurian, a 1975 SIUC graduate, have a son, Shilesh, and a daughter Shubha. Murali is an annual member of the SIU Alumni Association.
---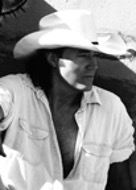 David Lee Murphy
David Lee Murphy, a premier country music recording artist, does not make a big fuss over his stardom. In a Southern Alumni magazine feature entitled "A Common Man," the Herrin native said: "I took many trips down I-24 to Nashville and came back too many times with my tail between my legs. You develop a strong sense of humility. I have always tried to keep things in perspective." After some initial struggles, his blue-collar approach paid off. Murphy's first album, Out With A Bang, included the hit songs, "Party Crowd," which was the most-played country music song of 1995, and "Dust On the Bottle," which became Murphy's first No. 1 single. Out With A Bang became the best-selling album by any new male artist in 1995, and was certified as a gold record by the RIAA. He was nominated by the Academy of Country Music as Top New Male Vocalist for 1996. Murphy's second album, Gettin' Out the Good Stuff, spawned the Top 5 singles "Every Time I Get Around You" and "The Road You Leave Behind," a song dedicated to his late father, Jack. The country music star has released four albums during the last 10 years. His most recent, Tryin' To Get There, features the hit single, "Loco", which climbed to No. 5 on the national country music charts and the title track which Murphy wrote with the late Waylon Jennings. Murphy wrote or co-wrote all the songs on his four albums. His compositions have also been recorded by superstar country artists Reba McEntire, Hank Williams, Jr., Brooks & Dunn, and Kenny Chesney to name a few. Murphy's first taste of Nashville came through a music business class at SIUC; he earned his bachelor's degree in speech communications in 1983. The class traveled to Nashville four times a semester, where Murphy says he made crucial connections in the industry. Murphy lives with his wife, Donna, and their three sons in Franklin, Tenn.
---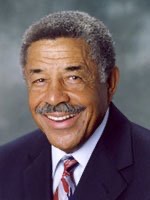 William R. Norwood
B.A. '59, Chemistry
Norwood, a Centralia native, spent most of his summers as a youngster doing carpentry work with his father. At Southern, he became SIUC's first African-American quarterback and was later inducted into the Saluki Hall of Fame. Norwood, who is also an SIUC ROTC Hall of Famer, served in the U.S. Air Force from 1959 to 1965. He began a 31-year career with United Airlines in 1965, becoming the company's first African-American pilot and the first to achieve the rank of captain. When he retired in 1996, United honored Norwood by painting his name on the side of a United Airlines aircraft that is part of the Take Flight exhibit in the Museum of Science and Industry in Chicago. A founding member of the Organization of Black Airline Pilots, Norwood is also included in Black Wings, a permanent exhibit at the Smithsonian Institution National Air and Space Museum in Washington, D.C. Norwood spends his free time mentoring young people and his family has established scholarships for SIUC students. Norwood was a member of the SIU Board of Trustees from 1974-2001. He and his wife, Molly '61, are life members of the SIU Alumni Association and NAACP.
---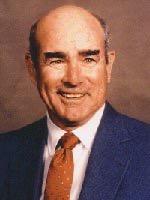 Dr. William "Bill" E. O'Brien
BS' 47, Education (deceased)
Many SIU sports fans recall Bill O'Briens Hall of Fame football career in the early 1940s and his receiving Most Valuable Player honors for baseball in 1947. They followed his exploits into the National Football League where he became a nationally respected official for 17 years. But the Zeigler, Ill., native is most highly revered for his devotion to helping others. O'Brien donated all of his NFL earnings to organizations supporting educational programs for children and adults with disabilities. He worked in the 1976 Super Bowl, Pro Bowls in 1974, 1982, and 1983, and officiated in the first ever NFL game in London, England, in 1983. Also, O'Brien influenced the lives of many SIU students as an esteemed instructor and chair of the Universitys Recreation and Outdoor Education Department. He was recognized by the National Recreation Society. During 35 years at SIU, Dr. O'Brien was named Teacher of the Year by the College of Education in 1974, the recipient of the Great Teacher Award from the SIU Alumni Association in 1977, and was the first recipient of the Lindell Sturgis Service Award in 1980, presented by the SIU Board of Trustees. A U.S. Marine Corps member, O'Brien served in World War II and the Korean War, before retiring as a Colonel in 1983. He was a life member of the SIU Alumni Association.
---
Thirachai Ongmahutmongkol
BS' 72, Industrial Technologies
As President of the Thai Student Association during the 1969-70 school year at Southern, Thirachai Ongmahutmongkol was already exhibiting exemplary leadership skills he would later parlay into a highly successful career as an executive. Thirachai began his career with Du Pont Corporation in 1977. He held several key executive assignments during his tenure, including Regional Product Manager for polymers in Asia Pacific, General Manager for Du Pont in Hong Kong and China, Managing Director of a joint-venture firm and President of Du Pont in Thailand. The Deputy Prime Minister of Thailand presented Thirachai the "Annual Honorable Executive" award in 1990. In 1992, Thirachai received the Chivas Regal "Young Entrepreneur" award for corporate leadership, and the "Marketing Management" award from the Asian Institute of Management. He was also named "Executive Award of the Year" from Thai Economic Relations in 1993. Thirachai is a special lecturer on various subjects to MBA classes in his country. A life member of the SIU Alumni Association, he assists SIU with international student recruitment in Asia, particularly in Thailand.
---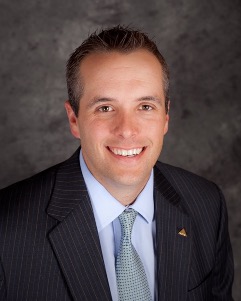 Scott J. Pate
B.S '00 Marketing
M.B.A. '04
SIU Distinguished Alumni Award, Young Alumni Achievement
Scott J. Pate currently serves as the Private Wealth Sales Manager, SVP for Regions Bank in Mobile, AL, serving the south Alabama and Florida Panhandle markets.
Prior to taking on this new role in 2015, Pate previously served as City President for Regions in both southern Illinois (2008-2011) and northern Indiana (2011-2014). While in these geographical leadership positions, he and his teams received recognition for generating profitable balance sheet growth and for driving improvement in the overall risk profile of the portfolio. During his tenure in Indiana, Pate led several capital projects in Lafayette, IN and provided leadership to Regions' agricultural banking initiatives across the state.
Following his graduation from Southern Illinois University Carbondale with a Bachelor of Science degree in Marketing, Pate began his banking career with Old National Bank. Pate served more than eight years with ONB in a variety of consumer and commercial banking roles while he earned his Master of Business Administration from SIU.
Over the years, Pate has contributed time and energy to serving in numerous board positions for not-for-profit organizations focused on community, arts, and financial literacy. Pate has served as a member of the SIU College of Business Department of Finance External Advisory Board since 2009. He has also served the University as a member of the SIU Presidential Scholarship Golf Scramble committee. His previous community involvement includes past president of his local Rotary International and participation in Operation Bootstrap and Camp CEO, which supports small business growth and development.
Pate and his wife, Alicia '04, are life-members of the SIU Alumni Association. They reside in Spanish Fort, AL with their two daughters.
---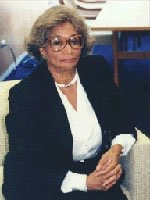 L. Eudora Pettigrew
MA '64,Rehabilitation Counseling, Ph.D. '66, Educational Psychology
Students from the early 1960s remember her as a resident counselor at Thompson Point. Today L. Eudora Pettigrew is President of the State University of New York (SUNY) at Old Westbury, an undergraduate college of 3,600 students located on the north shore of Long Island. The first African-American to hold either of these jobs, Pettigrew is a highly respected administrator in the nation's largest university system. An international ambassador for higher education, she led a delegation of public institutions to China and leads SUNY's interaction with South African institutions. In 1996, Pettigrew was invited to serve on the Advisory Committee to Economists Allied for Arms Reduction, a non-profit organization dedicated to using the professional expertise and scholarly research of economists to influence public policy in favor of sharing military resources to meet human needs. Pettigrew also broke ground for African-Americans serving in high administrative positions at the University of Bridgeport, Michigan State University and the University of Delaware. She has received awards from the National Association for the Advancement of Colored People (NAACP) and the Negro Women's Business and Professional Organization. Pettigrew is a life member of the SIU Alumni Association.
---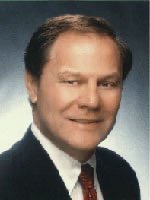 Philip M. Pfeffer
BS '65, Mathematics, MA '66, Economics
Philip M. Pfeffer is now President and Chief Operating Officer of Random House Inc. In 1977 he entered the publishing industry at Ingram Book Co. By 1978, Pfeffer became President and CEO of Ingram Distribution Group Inc. which turned into one of the largest distributors of books, video and microcomputer products, producing $13 billion in revenues in 1995. He and his wife Pamela have established endowments to benefit both Morris Library and the College of Liberal Arts.
---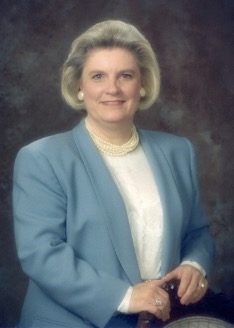 Pamela Pfeffer
No Bio
---
Ken N. Pontikes
BS '63, Marketing
Ken Pontikes was the founder, President and Chief Executive Officer of Comdisco Inc., one of the world's leading providers of solutions to reduce technology cost and risk. The company's services include asset management, business continuity, network services and leasing. Comdisco was started by Pontikes in 1969 with a loan of $5,000 from his father. Under his leadership, the company grew from a one-person, one-office operation into a worldwide corporation employing more than 2,000 people in over 100 locations. Comdisco, which currently has a market value of more than $2 billion, was recently ranked the world's seventh largest information technology services company by an international trade publication. Pontikes, who died in 1994, was a successful and respected entrepreneur, philanthropist, industry visionary and family man. In 1991, he was named Executive of the Year by Crain's Chicago Business. He always found time to support his alma mater. His $1.4 million gift to SIUC several years ago established the Pontikes Center for Management of Information in the College of Business and Administration. He was also active in his community and supportive of programs to help disadvantaged youth in the Chicago area.Pontikes was a life member of the SIU Alumni Association.
---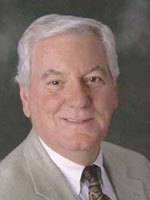 Glenn W. Poshard
BS '70, Physical Education, MSEd '75, Health Education, Ph.D. '84, Education
Glenn Poshard began his 40 year public service career in 1962 as a young soldier in Korea where he was awarded a meritorious service commendation for outstanding contributions to the U.S. Army and his care of Korean orphans. As an educator, state senator, U.S. Congressman, and Democratic nominee for Governor, this was the first of many awards Glenn received in a combined education and political career serving the state of Illinois. A three degree graduate of Southern Illinois University, Glenn distinguished himself as a teacher and administrator, managing programs for special needs children for the State Board of Education and ending his career as Vice Chancellor for Administration at SIUC. Elected to the Illinois State Senate in 1984, he received many Legislator of the Year awards for championing the efforts for improved education and health care in impoverished areas of the state. As chairman of the Senate Labor and Commerce Committee, he worked tirelessly to improve economic conditions in southern Illinois. Elected to Congress in 1988, Dr. Poshard passed the Illinois Wilderness Act and was instrumental in creating the Cypress Creek National Wildlife Refuge, thus preserving for posterity southern Illinois greatest natural resources. His leadership in Congress on education, health care, campaign finance reform, coal research, and economic development combined with his personal efforts to protect abused and neglected children have been hallmarks of a distinguished career devoted to public service. Poshard, and his wife, Jo 1971, are life members of the SIU Alumni Association.
---
Connie Price-Smith
BS '85, Recreation
A 1990 Saluki Sports Hall of Fame honoree, Connie Price-Smith was known as a dominant center on the SIU women's basketball team (1980-1985). A four-year starter, her accomplishments included leading the nation in field goal percentage as a junior. When she was approached about joining the SIU Track and Field program after her senior year, the former St. Charles, Mo., state shot put champion had no idea what her affirmative decision would lead to. Two years after competing in her only collegiate track and field campaign, Price-Smith would win the first of her 25 national USA Track and Field titles. Price-Smith is the only United States thrower (man or woman) to have won four double national championships in the shot put and discus; she has won eight international competition medals, which exceeds any other female thrower in history; and, by virtue of her Olympic experiences (with a best finish of fifth in the Games of Atlanta in 1996), Connie is the only four-time Olympian in SIU's history. Greatness in her new sport has led to Price-Smith being defined as simply the finest female thrower in our nation's history. Price-Smith, who has retired as a competitor in the sport, was hired to coach the SIU women's track and field team in August 2001.
---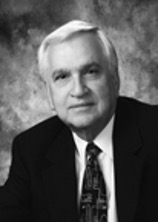 Robert Reynolds
After a stint as a high school teacher in Wisconsin from 1961 to 1964, R. John Reynolds began a splendid career in higher education that has spanned more than 35 years at institutions across the United States. Reynolds, whose career features presidential roles at five universities and colleges since 1982, is currently president of Salem International University, in Salem, W. Va. He has earned a reputation for turning around financially troubled small private colleges and universities. As president of Huron University in South Dakota from 1984 to 1993, he turned nine years of deficits into a surplus, increased enrollment by 1,020 students, and opened branch campuses in London, Tokyo, and Sioux Falls, S.D. He assumed the presidency at Tri-State University in Angola, Ind., in 1993, and turned two decades of financial deficits into seven years of surpluses. Reynolds served as interim president of Millikin University in Decatur in 2002-2003, turning around another financially troubled institution. Nationally recognized as an authority on off-campus development, he has established or supervised the implementation of more than 30 branch campuses in 12 states and two international sites. Reynolds, who earned a doctorate in education from SIUC in 1971, held various leadership positions in SIUC's School of Technical Careers from 1969 to 1982. Reynolds' entire family including his wife Carol '76, son John '80, and daughter Katherine, 1998 doctorate, all received degrees from Southern.
---
Judith M. Roales
BS '65, Journalism
Judith Roales certainly knows something about paying your dues and beating the odds. A veteran in the newspaper industry, Roales is a rarity in the profession as a top-ranking woman executive with credentials as both an award-winning journalist and a successful business person. She is currently Publisher and Executive Vice President of the St. Petersburg Times in Florida, one of the nation's 25 largest newspapers. Previously, she was President of Independent Newspapers Inc., a smaller news organization headquartered in Delaware. Roales spent much of her newspaper career at Independent, starting as a reporter in a rural bureau and working her way up through local and state beats to Washington, DC, bureau chief and, ultimately, switching to the business side to run the company. Roales has also served in the federal government. She was appointed Assistant Deputy Administrator of the National Oceanic & Atmospheric Administration (NOAA) by President Jimmy Carter and Deputy Assistant Secretary for Environment, Safety & Health at the U.S. Department of Energy by President Bill Clinton. Roales was named the top graduate for the School of Journalism's 50th anniversary observance.
---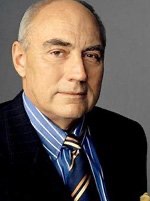 Walter C. Rodgers III
BA '62, History, MA '64, History
After earning two degrees at Southern, Walter C. Rodgers enrolled at the University of Washington in Seattle to work on his doctorate in history and serve as a teaching assistant.  He soon decided, however, to move to Washington, D.C., to "try to live some history instead of writing about it."  Influenced by his stepfather's experiences as a longtime staff member at CBS, he began pursuing a career in broadcast news.  Rodgers, who attained almost 40 years as a respected broadcast journalist, retired in September of 2005 as the senior international correspondent for CNN based in London. In London, he's covered the war against Osama Bin Laden in Afghanistan, the buildup of U.S. military forces in Kuwait, and terrorist threats.  Rodgers, named to his London post in September 2000, previously served as the CNN bureau chief in Jerusalem and ABC News bureau chief in Moscow. He covered major stories for CNN, including war in the former Yugoslavia.  During his 12 years at ABC, Rodgers appeared regularly on ABC's World News Tonight.  He witnessed combat in Lebanon in the 1980s.  As the network's Moscow bureau chief and correspondent, he covered an array of stories originating from the Soviet Union, including programs instituted by Soviet leader Mikhail Gorbachev and the Soviet war in Afghanistan.  In the U.S., Rodgers has covered U.S.-Soviet presidential summits, Iranian hostage stories, and Watergate court proceedings in 1974.  He was a White House Correspondent for Associated Press Radio from 1974 to 1981, covering the Ford, Carter, and Reagan Administrations.  Rodgers has written a book, "Sleeping with Custer and the 7th Cavalry: An Embedded Reporter in Iraq," depicting his account of the war from the Kuwaiti border to the Iraqi capital of Baghdad.  Rodgers and his wife, Eleanor, live in Vienna, Virginia.
---
Jeff Rose
B.S., Business '02
Jeff Rose is a certified financial planner and CEO of Alliance Wealth Management. He is a nine-year veteran of the Army National Guard, which included a 17-month deployment to Iraq to support Operation Iraqi Freedom. He earned a bachelor's degree in finance in 2002. Since then, Rose has authored the best-selling book, "Soldier of Finance," and founded the award-winning personal finance blog GoodFinancialCents.com.
CNBC has nominated Rose to be part of the Digital Financial Advisor Council, and Financial Advisor Magazine pegged him as one of the "Top 10 Young Advisors to Watch." In addition, he currently contributes to Forbes, CNBC, Business Insider and HuffingtonPost.com. Rose is a life member of the SIU Alumni Association.
---
James M. Rosser
BA '62, Microbiology, MA '63, Microbiology, Ph.D. '69, Health Education, HPHD '03, Honorary Degree
James M. Rosser has a lifelong commitment to education and high achievement, which began in elementary school. The youngest of eight children, this East St. Louis, Ill., native graduated at the top of his senior class. As only the second African-American and the youngest person to ever head a California State University campus, Rosser accepted the appointment as President of California State University, Los Angeles, in 1979, where he remains today. A former administrator and faculty member at SIU, Rosser was the founder and first director of the university's Black American Studies Program.
---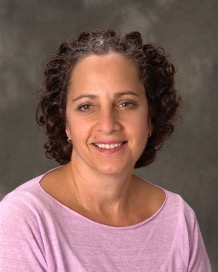 Marsha Ryan
Marsha Ryan JD '87 has been a general surgeon in Carbondale, Ill. since 1981. She obtained her M.D. from the University of Oklahoma in 1972. She was a faculty member in the SIU School of Medicine in its Clinical Surgery department until she retired from the full-time practice of surgery in 2015. She continues to teach upper-level law students in disciplines, which involve both law and medicine at the School of Law.
Ryan has shown unwavering commitment to Southern Illinois University and various other community organizations through a variety of philanthropic activities. She was on the SIU Foundation Board of Directors during SIU's "Opportunity Through Excellence" Campaign, raising $100 million as campaign chair. In addition, Ryan has served the university as a member of the SIU Alumni Association National Board of Directors, Symphony Patrons committee, School of Law Board of Visitors, and the Art and Design Board. She was a founding member of the SIU Chancellor's Council, as well as a member of the "Southern at 150" committee. Ryan and her husband created the John and Marsha Ryan Bioethicist-in-Residency Endowment to expand a visiting lecturer series at the SIU School of Law's Center for Health Law and Policy in 2006. She and her family's philanthropy and devotion made the highly successful series a reality.
The impact of Ryan's philanthropic contributions of time, knowledge, and resources are felt throughout the Carbondale community. She has been an active supporter of Southern Illinois Healthcare, including serving on the board of directors as chairperson and staying active in the "Hope is Home" Campaign to raise support for the Cancer Center. Ryan is a key supporter of Carbondale Community Arts and the Carbondale Chamber of Commerce, which presented her with the Citizen of the Year Award in 2015.
Among her many awards, Ryan received the SIU Alumni Association's Alumni Achievement Award. She was named an "Inspiring Woman of Achievement" by the university. Carbondale's Chamber of Commerce presented her with the Athena Award for commitment to the community in 1992 and named her Business Leader of the Year in 2003. Carbondale Main Street Group has also honored Ryan for her ongoing support of the community.
The Ryans are lifetime members of the SIU Alumni Association and reside in Murphysboro, Ill. They have two adult children, Kit '10 and Jack '12.
---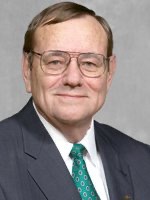 Keith Sanders
BS '61, Science, MS '61, Science
Sanders, a native of Benton, Ill., entered Southern Illinois University at Carbondale on a scholarship in 1957 and soon became a prominent member of SIU's championship debate team.  He won the Illinois State Intercollegiate Debating Championship, the Illinois State Oratorical Championship, and was designated one of the "top 10" debaters in the United States at the National Debate Tournament.
Sanders earned a bachelor of science from SIU in 1961 and a master of science in 1962. Both degrees were in Speech Communication. He was granted a research fellowship to attend the University of Pittsburgh, where he earned a doctorate in communication in 1968. Early next year, he will receive a master's of liberal arts from the University of Chicago.  His commitment to education has been exemplary, holding posts of assistant professor of speech at George Washington University, serving SIU as an instructor, assistant professor, and associate professor of speech before becoming a professor of speech communication, and also serving the University as the governmental relations officer in the Office of the Chancellor (now the Office of the President) and as Dean of the College of Communication and Fine Arts.  Sanders also held the post of Chancellor at University of Wisconsin at Stevens Point, and was later promoted to Senior Vice President and Chief Operating Officer of the entire University of Wisconsin system.  He was elected President of the prestigious Wisconsin Academy of Sciences, Arts, and Letters.
The commitment continued when he returned to Illinois in 1998 to become Executive Director of the Illinois Board of Higher Education, a post he held until his retirement in 2002.  During his tenure, Illinois was sited by the National Commission on Public Policy and Higher Education as having the best system of higher education in the nation.
Sanders has co-authored and edited numerous books, chapters, and papers and presented at over 30 conferences worldwide.  Some of his publications are among the founding documents of a new academic specialty. He was a guest lecturer at such universities as the University of Illinois, the Universitè of Paris IV (the Sorbonne), and the University of Vienna. He has been honored by the Illinois Senate and House of Representatives, the IBHE, the Illinois Community College Board, and by public and private colleges across the state. May 19, 2002, was declared by proclamation of the Governor as Keith R. Sanders Day in Illinois.
In October 2006, he and his wife, Carol '61, endowed a scholarship to support high-achieving, low-income students from Benton Community High School or Rend Lake College in Ina. He was a member of the national board of directors for the SIU Alumni Association, and served as its President from 1977-78.  In 1996, he proudly received the Alumni Achievement Award for Service, and currently is a member of the SIU Board of Trustees.
He and his wife are lifetime members of the SIU Alumni Association.
---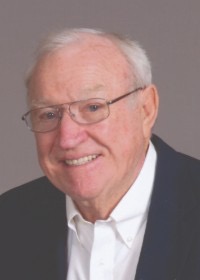 Stephen J. Scates
'59, College of Agricultural Sciences
Stephen Scates is a retired farmer but still actively involved in his family farming operations. He serves as president of Scates Valley, Inc., is a senior partner at Pat Scates and Sons Farms, and is on the board of director for Scates Gardens, Inc. He has served on the Illinois Soybean Association Board of Directors including two years as chairperson, as chairperson of the Illinois Council for Food and Agricultural Research Legislative, and as a presidential appointee as Illinois state director for the Farm Service Agency (USDA). He facilitated the endowment gift to SIU from the Illinois Soybean Association, formerly known as Illinois Soybean Program Operating Board. Scates was the 2005 Outstanding Alumni in the College of Agricultural Sciences, received an award for Faith in the Marketplace Award from Diocese of Belleville (2008), the Farm Bureau Eagle Award (2005), the Secretary's Award USDA (2000) and several other awards
---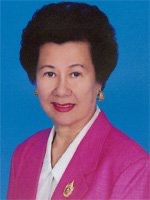 Anamai Singhabhandhu
Ph.D '74, Chemistry and Biochemistry
Dr. Anamai Singhabhandhu of Bangkok, Thailand, earned a doctoral degree in chemistry and biochemistry at SIU. After graduation, she returned to Thailand and resumed her work with the Department of Science in the Ministry of Industry. She was a member of one of the leading teams selected to research appropriate ways to reduce industrial pollutants, as she analyzed and researched toxic, industrial, and environmental pollutants as a member of the physics and engineering division in the Department of Science at the Ministry of Industry, where her accomplishments earned her an appointment as the first chief of the pollution analyses and research subdivision. Later she became director of the analytical chemistry training division, holding the positions of chief of the metrology development program and director of the physics and engineering division with the Ministry of Industry. She was Deputy Director General in the Department of Science Service during a period of conflict regarding a national measurement system that resulted in the National Metrological Development Act, approved by the Royal Thai government, for the Establishment of the National Institute of Metrology in Thailand. Singhabhandhu also was director of the technical and public relations division and general inspector and deputy permanent secretary of the Ministry of Science, Technology, and Environment. Recently she accepted an appointment to the government sub-committee for the evaluation of public sector inspection.
---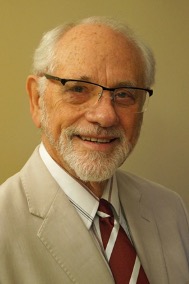 Robert Steele
Steele began a 58 year swimming coach career with the Carbondale Sharks youth group in 1959. The Chicago south-sider swam for Saluki Coach Ralph Casey from '58 - '61, winning four conference championships and competing in three National Amateur Athletic Union Championships. Steele was Saluki Swim Team Captain in '59. As a recipient of the Lingle Award Steele, he gave the dedication speech for the SIU Arena in '62.
Steele returned to SIU as the swimming coach from '73 – '84. His teams were in the NCAA I Top 20 nine times, set 19 records, and won six National Independent Championships, with two swimmers setting American records and ten competing in either the Olympics or international competitions. Under his guidance, with a lifetime record of 230 and 66, SIU beat every Big Ten team.
Steele's coaching success did not end there. He coached 25 high school and 145 NCAA All-Americans with 21 ranking in 41 world events. While at Northwestern University, his teams scored in the NCAA Top 20. As coach at California State University-Bakersfield, Steele's teams won five NCAA II National Championships setting six national and 14 CSUB records. Steele was named NCAA II Coach of the Year four times. The Peoria Richwoods and Deerfield High School teams set three Illinois State High School records.
For nine years at USA-Swimming at the Olympic Training Center, Steele directed Athlete and Coaching Development which prepared swimmers in the Olympic and world championships, as well as coached the National Junior Team ('82) and National Team in Holland and France ('83). He coordinated Aquatic Center construction for altitude training and conducted 184 USA-S Team Excellence Camps for world-ranked high schoolers. He was also an inductee into the American Swimming Coaches Association Hall of Fame in 2016.
Steele continues to conduct clinics and camps for the International Swimming Federation, The American Swimming Coaches Association, and Federations in 21 countries. His GAMES-GIMMICKS-CHALLENGES for Swimming Coaches is used in 31 countries.
Bob's career is described as "infectious enthusiasm, making friends worldwide as a great coach, clinician, and true SIU ambassador who bleeds MAROON". Bob and his wife, Evelina, live in Garden Bay, British Columbia along Canada's Pacific Coast.
---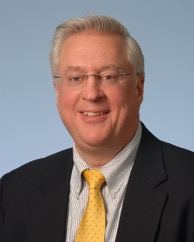 Frederick W. Unverzagt
B.A.'82 Psychology
M.A. '86 Psychology
Ph.D. '91 Psychology
SIU Distinguished Alumni Award, Career Achievement
Frederick W. Unverzagt is professor of psychiatry at Indiana University School of Medicine where he is training director for the Clinical Neuropsychology Residency. He completed his Ph.D. in clinical psychology at Southern Illinois University, his internship at Milwaukee County Mental Health Complex, and his residency (clinical neuropsychology) at Medical College of Wisconsin.
Unverzagt's research and clinical service focuses on assessment of memory loss and cognitive impairment in neurodegenerative disease and breast cancer; he has developed cognitive assessments for cross-cultural studies in Nigeria, Kenya, Jamaica, and China. He has 150 peer-reviewed publications, serves on the editorial board of Neuropsychology and Journal of the International Neuropsychological Society, and is reviewer for 20 journals including Neurology, Journal of the American Medical Association, Lancet, and British Medical Journal. He has been a reviewer for National Institute of Health study sections and an invited speaker at the 2010 NIH State-of-the-Science Conference on Preventing of Alzheimer's Disease. Unverzagt also spoke at Alzheimer's Association Research Roundtables (2005 and 2013).
Unverzagt served as president of the Indiana Psychological Association, treasurer for the American Board of Clinical Neuropsychology, and board member for the Association of Post-doctoral Programs in Clinical Neuropsychology. He is a fellow of the American Psychological Association (Division 40) and the National Academy of Neuropsychology, and he is a recipient of the Indiana University Trustee Teaching Award, the Gordon A. Barrows Award for Distinguished Contributions to Psychology in Indiana, and the Janet E. Rafferty Scientist-Practitioner Award.
---
Nancy S. (Osborne) Van Milligen
BA '77, Political Science, MPAD '90, Public Administration
Making a difference in the lives of others is a passion for Nancy Van Milligen.  As the President/CEO of the Community Foundation of Greater Dubuque, Van Milligen strives to support and nurture happy and healthy families and children.  She coordinates the resources of nonprofit organizations, businesses, and volunteers to increase awareness of the importance of philanthropy and making the community a better place to live.  Van Milligen's primary goal is serving the needs of children.  Nancy, and her husband, Mike, a fellow SIU graduate who is Dubuque's City Manager, have five children of their own.  The Van Milligens have also been foster parents for 14 children over nine years and host foreign exchange students.  In Nancy's words, "Children are our future and we have a responsibility to raise them to be happy, healthy, and ethical citizens.  Children learn what they live…kids need adults who are committed to them and can help shape their lives."   Van Milligen has extensive community, state, and national leadership experience and has served on numerous boards and commissions statewide.  Her service includes being past chair of the Iowa State Empowerment Board, which focuses on children, and past chair of the Iowa Council on Foundations.  Prior to joining the Community Foundation, Van Milligen was the Vice President of Institutional Advancement at Clarke College.
---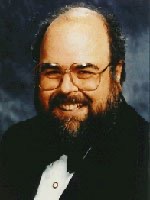 Robert K. Weiss
BS' 72, Radio/Television
Robert K. Weiss is the creative force behind such movies as Naked Gun, Naked Gun 2 1/2, Naked Gun 33 1/3, Tommy Boy, Black Sheep and A Night at the Roxbury. He is also responsible for the television programs Police Squad, Dream On, Weird Science and Sliders. He serves on the Mass Communications and Media Arts (MCMA) Advisory Board and helped start the Hollywood Studies program which gives more than 50 SIU students the opportunity to work in the industry.