Distinguished Alumni
Main Content
Distinguished Alumni Awards
The SIU Distinguished Alumni Award recognizes SIU Carbondale alumni who have achieved success and recognition since their graduation.
Former recipients include leaders in the business industry, famous actors, and world-class athletes. Pictures and biographies of the selected alumni are located on the first floor of the SIU Student Recreation Center in the Alumni Lounge.
We want to congratulate all alumni who have been recognized and thank the many others who bring prestige and recognition to SIU every day.

2021 Distinguished Alumni Award Recipients Below
Nominate an Alumni!
The SIU Distinguished Alumni Award recognizes SIU Carbondale alumni who have achieved success and recognition since their graduation. Nominate an SIU alumni for a Distinguished Alumni Award.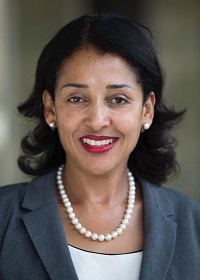 2021 Distinguished Alumna
Dr. Senait T. Fisseha '99
School of Medicine
Professor Senait Fisseha is a globally recognized leader in reproductive health and rights and a lifelong gender champion. Trained as an attorney and a physician, her ability to bring the advocacy, practitioner, and policymaking communities together and build broad coalitions of support has fundamentally shifted the global conversation around access to safe, legal, and affordable sexual and reproductive health services across the globe. Her contributions, especially in Ethiopia through her leadership at the Center for International Reproductive Health Training, has been instrumental to the advancement of reproductive health education and gender equality. It has set a high standard for prioritizing and advocating for women's health and leadership for countries throughout the region and around the world. 
She was named as one of the 100 Most Influential Africans for 2018 by New African magazine and one of the 100 Most Influential People in Gender Policy in 2019 and top forty most forward-thinking women in 2020 by Athena40.
Professor Fisseha currently serves as the Director of Global Programs at the Susan Thompson Buffett Foundation, as well as Chief Advisor to the Director General of the World Health Organization. A reproductive endocrinology specialist, prior to these roles, Dr. Fisseha was the Chief of the Division of Reproductive Endocrinology & Infertility at the University of Michigan, Medical Director of University of Michigan's Center for Reproductive Medicine and founding Executive Director of the Center for International Reproductive Health Training (CIRHT). While at Michigan, she also co-directed the Medical School's Path of Excellence in Global Health & Disparities. As leader of the U-M-Ethiopia Collaborative Platform for Global Health, she helped Michigan forge strong partnerships with Ethiopia's Ministry of Health and the St. Paul Hospital Millennium Medical College in Addis Ababa.
She was born in Ethiopia and earned an undergraduate degree from Rosary College in River Forest, Illinois, M.D. and J.D. degrees from Southern Illinois University, and a certificate in International Human Rights and Comparative Law from the University of Oxford. She has received numerous awards including the recognition of her transformative contribution to the Ethiopian Health Sector by the Nobel Peace Prize Winner Ethiopian Prime Ministry in 2019, Ethiopian Ministry of Health's highest award, the University of Michigan's Bicentennial Alumni Award and the 2019 Distinguished Alumni Award from Southern Illinois University School of Medicine.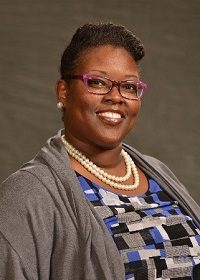 Volunteer Excellence
Lolita L. Mack '04, '06
Colleges of Liberal Arts and Education
Lolita L. Mack was born in Carbondale and has spent most of her years in the southern Illinois area. Long before entering higher education, service and scholarship were two principles she held near and dear to her heart. She always thought that if she did a good job in everything she set her mind to, she would be able to make a perfect contribution to society. Those morals and beliefs extended to her service of faith and education, giving back to her church, Hopewell Missionary Baptist, as well as the campuses Southern Illinois University Carbondale and Southeastern Illinois College.
Ms. Mack is a two-time graduate of Southern Illinois University Carbondale. She holds a B.F.A. degree in Graphic Design with a minor in Art History. In 2006, she received her M.S.Ed in Workforce Education and Development with a specialization in Program Leadership. She will achieve her all-time highest achievement in December 2021, when she receives her Ph.D. in Workforce Education and Development. She has worked as a mentor, tutor, counselor, instructor, graduate/teaching assistant, academic advisor, retention specialist, assistant basketball coach, and most recently, director for the TRIO/Student Support Services Program at Southeastern Illinois College in Harrisburg, Illinois. This has given her nearly two decades of experience within the division of student/academic services and affairs.
She also notes that it is an honor to serve the SIU Black Alumni Group and the Illinois TRIO Association in the capacity of president. Lolita is a selfless individual and loves to extend a helping hand to others. She exemplifies all the qualities of her sorority, Zeta Phi Beta Sorority, Inc. where she became a member in 2003 through the "Mighty" Mu Delta Chapter of Southern Illinois University Carbondale.
One of her favorite quotes is, "Life is not about how much we get, it's about how much we share."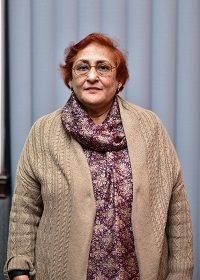 Diversity & Inclusion
Dr. Nikhat Kahn '89
College of Science
Professor Dr. Nikhat Khan is Vice-Principal, Dean of the Post-graduate Department and Director Quality Enhancement Cell at Kinnaird College for Women, Lahore in Pakistan. She has spent a lifetime serving this institution and has been at the forefront in the cause of higher education and empowerment for women. Through her ability and management skills, she has introduced and developed a thriving Postgraduate Department at Kinnaird.
Over the years, with an awareness of global and trends in education and careers for women, Dr. Khan has been responsible for introducing challenging career-oriented, innovative courses for young Pakistani women. Her suggestions are well reasoned and sound and her commitment and loyalty to the cause of education, exemplary. As one of Lahore's leading environmental educationists, Dr. Khan spearheaded the movement for environmental awareness with eminent success and far-reaching consequences. Graduates have been taking a lead in changing conservative mindsets and spreading environmental awareness. Many of these women, now hold positions of responsibility in the Pakistani and international workforce.
Dr. Khan is a highly qualified and popular teacher. She has attended many conferences and published papers, always keeping herself abreast of all aspects of education. She is on the editorial board of a number of journals, has authored two Physics textbooks for grades 11 and 12, and is a recipient of a number of awards. She is a role model, combining dynamism with a generous spirit, admired, respected and loved by all. It is not so much the successes of her endeavors, as the significance of her integrity, dedication, sacrifice to duty and hard work that have mattered. This, in turn, has helped to enrich and encourage the lives of so many young women.
Saluki Spirit
Patrick Hart '88
College of Mass Communication and Media Arts
Hailing from tiny Mill Shoals, Illinois, about 85 miles northeast of Carbondale, Patrick is serves as a Medicare Benefits Specialist with Crosspointe Insurance Advisors in Evansville, Indiana. Prior to entering the insurance business in 2016, Patrick had a long career with AT&T in Evansville and Hoffman Estates, Illinois. While living in the Chicagoland area, Patrick joined a group of fellow SIU alums who gathered for Saluki watch parties at the Cubby Bear North in Lincolnshire and made lifelong friendships with several dozen rabid Saluki fans. 
"I even stood on a table once and not so nicely told the entire restaurant to get up and root for the Salukis" who were playing Kansas in the 2007 Sweet 16 on TV. To his surprise, more than half the restaurant obliged!
Patrick attends as many Saluki football and basketball games as possible, both in Carbondale and away and is well known as a boisterous supporter who dons the Maroon and White; there's no mistaking his loyalty. His favorite "road" games were a narrow loss to Marshall in Huntington, West Virginia, when the football Salukis came close to pulling off a win in 2009 and the biggest football upset of all time: A Saluki football victory over the Indiana Hoosiers in 2006. Patrick enjoys socializing with friends at the Arch Madness tournament each year and tailgating with fellow Salukis outside of Saluki Stadium in beautiful fall weather.
Patrick in single and enjoys watching his nieces and nephew in their athletic endeavors and serves on his church's tech team in Evansville.
Young Alumni
Bryan Mullins '09
College of Business
Bryan Mullins recently completed his second season as the head coach of the SIU men's basketball program. A 2009 SIU alumnus, Mullins was a star player and student at SIU from 2006-09. As a player, he was a two-time MVC Defensive Player of the Year, a two-time Academic All-American, and led SIU to the 2007 Sweet Sixteen.
He began his coaching career as an assistant at Loyola and helped the Ramblers advance to the 2018 Final Four. Now back at his alma mater as head coach of the Salukis, Mullins has been recognized as one of the best young head coaches in the nation, earning recognition from ESPN's "40 under 40" as one of the nation's top coaches under 40 years old.
In just two seasons as SIU's head coach, Mullins, who is the second-youngest head coach in Division I basketball, has been a finalist for the Joe B. Hall Award given to the nation's top first-year head coach, a runner-up for MVC Coach of the Year, and guided SIU to its best start to a season in 73 years.