Custom SIU Blazer
Main Content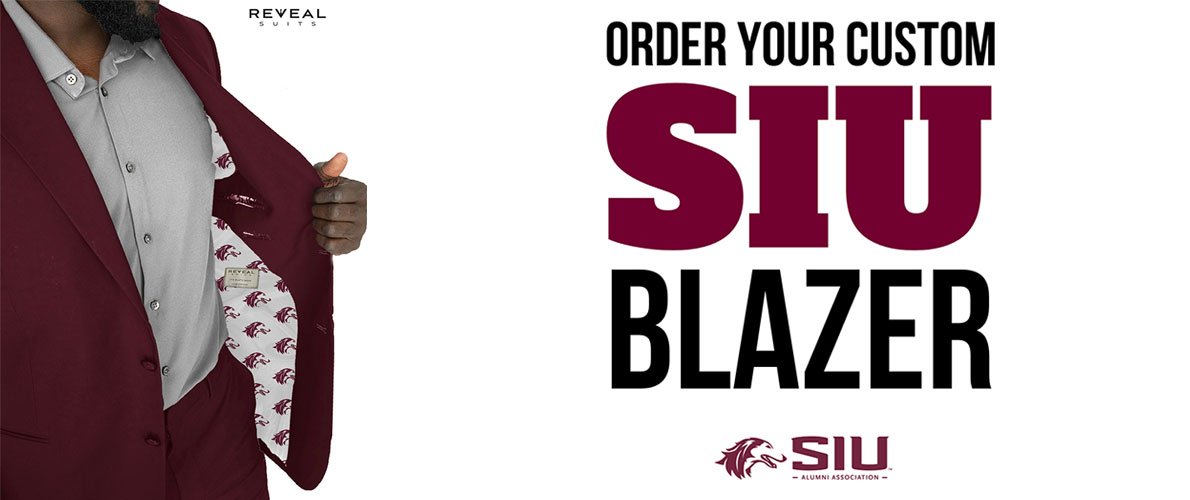 The SIU Alumni Association and Reveal Suits, the industry leader in fine custom and NCAA licensed apparel, are pleased to announce a new partnership to "Suit Up" proud Saluki Alums in the first ever SIU officially licensed custom jackets for men and women!  SIU is the first institution to create and offer this type of customized offering to their 250,000+ proud alums living anywhere in the US.  Whether it's in the boardroom or in the stands, passionate alums can now carry their Saluki pride with them inside the linings of their professional jackets from Reveal Suits.
Net proceeds from each jacket go to support SIU Alumni Association scholarships and programming, so each one is not only a chance to show your Saluki spirit, it's a contribution to the Association's mission of connecting alumni and students in support of the university.
About Reveal Suits:  Founded by professional athlete and CEO Carlton Dixon, Reveal Suits is a minority-owned company headquartered in Dallas, TX, and is the only entity officially licensed by the NCAA to put an official collegiate logo inside the linings of their custom suits and jackets.  They outfit teams, fans, students, parents, and staff at schools across the US and offer unique customized corporate offerings as well.  Contact them by visiting their website at www.revealsuits.com.
All sales are final. Please allow 4-6 weeks for delivery.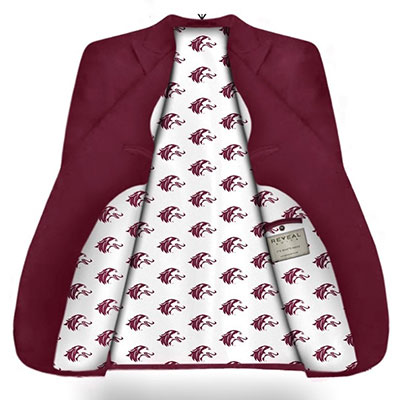 Choose Your Style
Men's Styles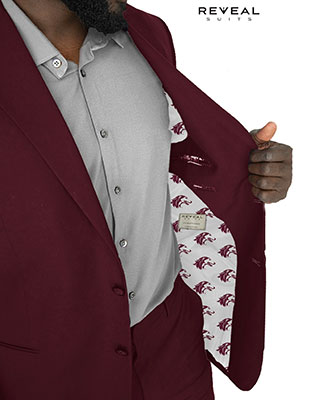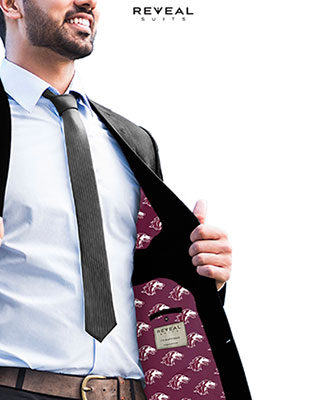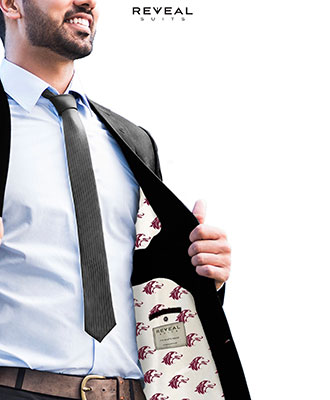 Women's Styles