Refer a Saluki
Main Content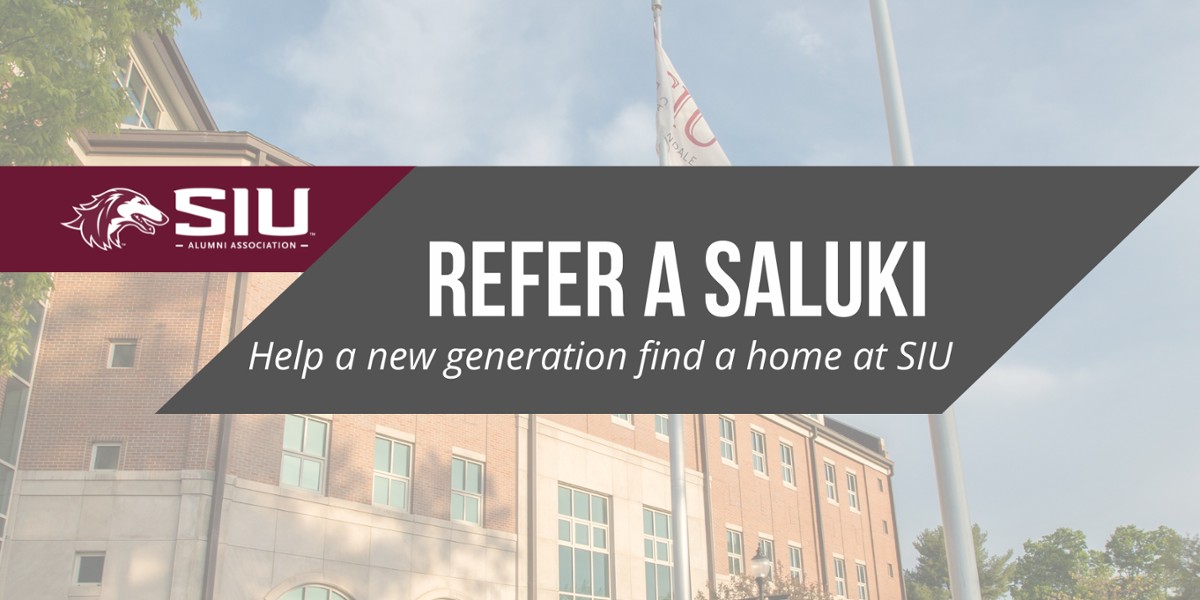 We're asking all SIU alumni to help recruit new generations of Salukis...
As a proud graduate of Southern Illinois University Carbondale, you are one of our best ambassadors. Share your story with prospective students. When you do, encourage them to seek additional information about the opportunities on campus.
Direct them to: https://admissions.siu.edu/get-help/request-info.php to request materials on the programs and paths they are interested in pursuing.
FALL 2023 MONTHLY CONTEST
Each month during the fall, the Association will have a prize for the alumni who refer the most prospective Salukis via the Information Request Card. The name of the alum must be on the card to qualify. The individual who refers the MOST students during each month will win a $100 certificate for the next Alumni Pop-Up Store. Drawings will be held at the end of each month in September, October, November, and December.